William Paterson University is now run by campus geese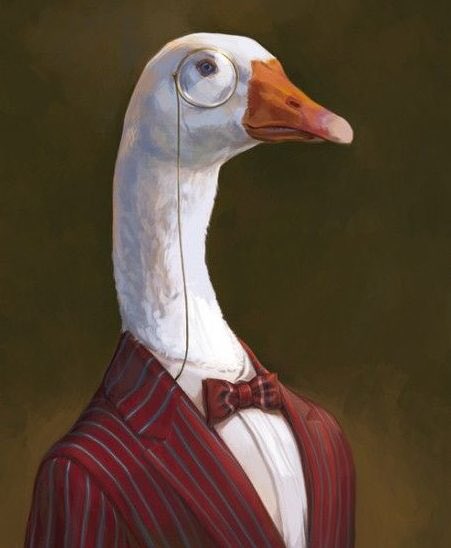 As more people stay inside, many animals are returning to their natural habitat. This same event has happened at William Paterson, as animals have taken over the school as their own University.
Amidst rumors that William Paterson is closed simply so the government can change the batteries in the geese, Dr. George Gaggle has reached out to The Bacon to make his statement.
"We want to give some new perspective on life at WPU now that animals are using its campus," Gaggle said. "We are simply taking advantage of the situation, like animals always do. That's evolution, baby."
"Not many know that geese once ran the University, before that [*honk*] William Paterson won it in the Human-Animal War of 1855," Dr. Gaggle said. He explained how it is only natural for the geese to come back to their roots as academics and scholars.
Though Dr. Gaggle has taken some criticism because of his cousin Gary G. Gaggle, he states that his reputation should not be based on familial ties to a felon.
The geese of William Paterson have taken over all departments of the University, from English, to Science, to Underwater Basket Weaving. Dr. Gaggle described the changes to Bacon reporter Crusty Ducks.
Of course, Billy the Bear is President of the University, being the obvious choice for the role after he ran for President last year. The only criticism so far of his leadership has come with reports that President Bear has repeatedly been caught sneaking around the bee lab. He is suspected to be stealing their honey, but that is just speculation.
The University has already won many awards since the professorships have been taken over by geese. The Environmental Science Department has been recognized as a candidate in the running for the Tyler Prize for Environmental Achievement for their work in animal behavior analysis.
Dr. Gaggle has also claimed that he has cured aging, but the manuscript is yet to be submitted.
"It stinks to be beaten out by a goose in your own research," stated a former Genetics professor of the human variety, that wished to not be named. He wished to remain anonymous because of fear that he might sound "humanist." He also stated, "these might be my colleagues one day soon. I have to protect my reputation."
University life is said to have changed for the better since the takeover. The food court is reportedly now filled with organic food with tons of options. They have thrown out all old recipes, including the grape tortillas, and have created a whole new, completely vegetarian menu.
"Why would we eat our friends?" commented Freshman, Bambie Deere. "That's barbaric."
The dorms, however, are not being used by any of the animal students. The animals have decided that the outside world is a better place of residence.
"That place is a human-sty," stated Freshman Porky Pumbaa.
The human and animal communities of William Paterson are not sure how things will be handled in the Fall.
"William Paterson is nothing if not a progressive, diverse University. Maybe we could form the first human-animal hybrid university. One could only dream," stated Dr. Gaggle.