BREAKING: William Paterson moves classes online amid COVID-19 concerns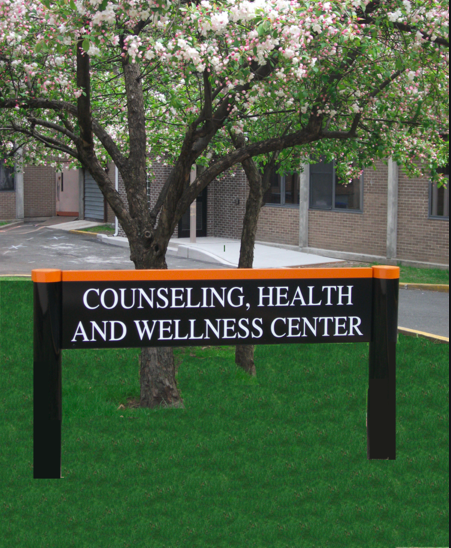 William Paterson University is extending spring break and moving most classes online, officials confirmed in a statement made Wednesday afternoon.
The decision was announced after many New Jersey colleges made similar choices in efforts to prevent the fast-spreading coronavirus from entering campus life.
"We will extend spring break through Tues., March 24," William Paterson University president, Richard Helldobler said in a campus-wide statement. "Beginning Wed. March 25, most classes will move online and most face-to-face instruction will be suspended through at least Tue., April 14."
The state-wide infection rates rose to 31 with the first death reported Tuesday out of Bergen County, according to NJ.com and New Jersey Department of Health officials.
Gov. Phil Murphy declared a State of Emergency, though New Jersey Department of Health says most New Jersey residents are still at low risk of contracting COVID-19, or commonly known as coronavirus.
At this time there are no known cases of COVID-19 at WPUNJ.
Students are expected to leave campus following the end of their courses this week and remain off-campus through at least April 14.
This includes those living in residence halls and previously scheduled campus events.
In the weeks following the cancellation of classes, the University will remain diligent in updating the community to minimize the risk of exposure to the virus along with any new information on the future of the semester's schedule.
"I ask that everyone make it a habit to visit the website daily to stay fully updated," President Helldobler said.
Further updates from the president's office.
March 16:
William Paterson classes will now be held online indefinitely, according to an email from President Richard Helldobler sent to students and staff.
WP's COVID-19 website explains the details of what is to come for the university during this pandemic.
"As you know, William Paterson announced on March 11 our plans to move online all classes that can be taught remotely," Helldobler said. "The Governor's announcement means that these classes will remain online indefinitely."
Some classes, like labs and studios, have to meet face-to-face on-campus. That means the president must get authorization from the State Office of Higher Education.
Students and staff will hear from their respective dean's office whether they will meet face-to-face.
"In the meantime, the Provost and our Vice Presidents will be gathering additional information which, together with further State guidance, will determine any additional next steps with regard to campus operations," he said.
Gov. Phil Murphy also announced a no-travel curfew between 8 p.m. to 5 a.m. to reduce the spread of the virus. He also has closed down gyms, concert halls and casinos.
With that announcement, the Sports and Recreation Center and the Shea Center for Performing Arts has shut down indefinitely.
Students with granted permission to live on campus during the week of spring break will continue to stay at WPUNJ.
March 18:
4:01 p.m.
William Paterson University is closing its campus immediately through March 23  following a staff member's positive diagnosis of coronavirus, according to the school's COVID-19 website.
This unnamed staff member is now quarantined in their home per the CDC's suggestions.
"Right now, the plan is to reopen the campus on March 23, and we will provide any operational changes via email, Rave Guardian alert, and social media," President Helldobler said. "Otherwise, all on-site personnel should report on Monday, March 23 at 8:30 a.m."
The president also released a plan of action in place to stop the spread of COVID-19.
Staff members were moved to a remote schedule on Wednesday.
For those planning on traveling during the extended spring break, the university asked that those implement social distancing and self-quarantine per the CDC's suggestions.
Staff and students must be cleared to return to campus following these trips.
5:19 p.m.
Passaic County officials have designated WPUNJ as a "drive-through" testing site for the COVID-19 pandemic, according to an email sent out by Senior Vice President for administration and finance, Stephen Bolyai.
The county has decided to hold the testing site in Parking Lot 6 Monday through Friday from 8 a.m. to 5 p.m.
The community can expect the testing site to be fully operational sometime next week.
At this time, the testing center is only available for those with an authorized physician's note. People will not be exiting their cars upon arrival.
"Please note that no William Paterson personnel from our Counseling, Health and Wellness Center or any other department, nor any campus buildings, will be used as part of this event," Bolyai said.
6:50 p.m.
WP Athletics has released a statement saying that the New Jersey Athletic Conference has canceled all spring sports for the remainder of the semester due to COVID-19 concerns.
This includes conference, non-conference and playoff tournaments.
"This unprecedented action was taken in the best interest of the health and safety of our student-athletes, coaches, staff members, officials, families and fans," the website stated. "These measures are consistent with those taken so far in response to this rapidly-evolving national health threat."
April 3
There is still no word on if students will receive refunds and credits regarding their meal plans and classes.
WPU President Helldobler sent out an email at 8:01 a.m. to students, faculty and staff about refunds, credits, the commencement ceremony and the budget moving forward.
"Senior Vice President (for Administration and Finance) Steve Bolyai will be communicating with students by Friday, April 10 with the latest information," Helldobler said about refunds and credits.
He also said that details will not be finalized until the end of April.
Along with that, graduating seniors are still wondering about commencement.
"While no final decisions have been made yet, we are investigating the possibility of having a virtual commencement exercise, similar to what many other colleges and universities have announced," he said.
These plans will be coming out as soon as possible. The president also wrote about the budget for the school.
New Jersey Governor Phil Murphy froze $900 million to help in the fight against the coronavirus. He mentioned this has an effect on the school's budget.
"Please know that Senior Vice President Bolyai and I are working closely with the Board of Trustees to develop a financial plan in response to these developments."
At 12:14 p.m., commencement coordinators Francisco Diaz and Pam Fuesko sent out an email stating information about the 2020 Commencement ceremony. 
"As President Helldobler indicated in the April 3 email to the campus, the University intends to hold an in-person Commencement ceremony when possible for 2020 graduates," the email read. "The University is considering several options, and will provide more information to you as soon as possible."
This is a developing story.