The BACON: QUIZ: Which Campus Building are You?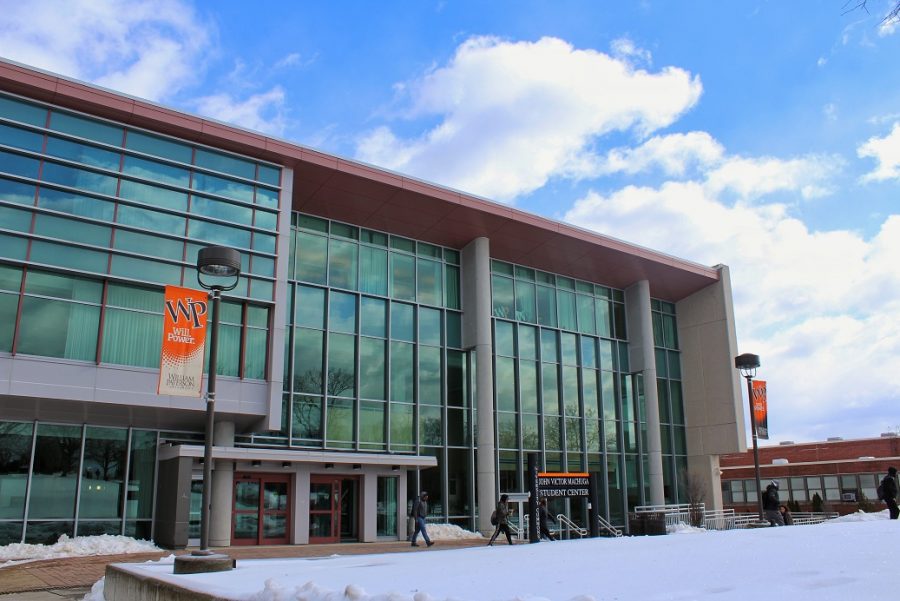 1. You never leave home without:
A. my snacks
b. my instrument
c. my water bottle
d. my laptop
2. Your ultimate confidence boosting song before a midterm is by:
a. Beyonce
b. The cast of Hamilton
c. Kanye
d. Kesha
3. On weekends you can be found:
a. I go home on weekends
b. at band practice
c. meal prepping for the week
d. doing homework
4. One thing you love is:
a. coffee
b. singing in the car
c. girls
d. Instagram
5. One thing you can't stand is:
a. name brands
b. STEM majors
c. girls
d. cold weather
6. The geese on campus:
a. Contribute to the ecosystem and should be fed and watered daily by students
b. are annoying
c. what geese?
d. i don't care about the geese.
7. My dream is to:
a. cure cancer
b. sell out madison square garden
c. be a professional athlete
d. make the world a better place
8. My favorite color is:
a. green
b. you haven't heard of it
c. black and orange GO PIONEERS
d. I don't see color
9. My ultimate date would be:
a. I don't go on dates
b. a concert in NYC
c. a baseball game
d. volunteering in the community
10. When I die I wish to:
a. be cremated and made into a fertilizer
b. be remembered for my impact on the world
c. I will probably live forever
d. have a scholarship created in my name
Bonus: In 2016 I voted for
a. Jill Stien
b. Hilary clinton
c. Donald Trump
d. I did a write-in for Michelle Obama
Results:
Mostly As


You are: The Science hall!
Your interest in science is an inspiration to others! With a slight nerdiness, you charm your friends with fun facts and never spend money without thoughtfully considering the outcome.
Mostly Bs


You are: The Shea Arts center!
You're going to be famous someday! Your black and white Instagram feed is full of poetry and espresso drinks to make anyone jealous. All those practice hours will pay off once you get discovered, allowing you to move out of your parents' basement following graduation!
Mostly Cs


You are: The Recreational Center!
Age is just a number but the bench press never lies! Keep swaggering around campus with that bluetooth speaker so people can hear you coming.
Mostly Ds


You are: University Hall!
Keepin' it classy. You've never said no to a coffee, and can argue any grade up a percentage. Your calendar is color coded and you never miss a deadline. Summer plans? Your dream internship!
Leave a Comment