MLB is in the works of still having a season
It has been almost two months since fans have filled a stadium, baseball has been played or we heard the crack of the bat.
The middle of March was when spring training stopped for all Major League Baseball teams, due to the coronavirus pandemic. There were fans in Florida and Arizona touring or having to cancel their spring break trips to see their favorite team play.
There has been many e-sport tournaments by professional players to occupy that space on television to keep fans entertained, and even the players.
Announcements are also going around about ticket refunds t the games that would've been going on right now.
Opening Day 2020 will most likely be pushed back until June or July, with many plans on how the season will pan out, according to CBS Sports. MLB and the MLB Players Association are discussing options on what to do with this upcoming season.
One option is, they want to create three hubs that are based in different states: Arizona, Florida and Texas. This would require the use of the minor league facilities with closed doors to fans. It's not certain how this whole option will play out. For example, teams could host multiple games in that one facility.
They just want to have as much baseball as possible.
Commissioner Rob Manfred calls these "ideas," not "a plan," he said to Fox Business.
"What ideas come to fruition depends on what the restrictions are, what the public health situation is, but we are intent on the idea of making baseball a part of the economic recovery and sort of a milestone on the return to normalcy."
Though the MLB will be having discussions with players or anyone else who may have a problem being isolated from their families.
Other plans include having the teams play in their home parks with an abbreviated 80 game schedule or another one is living together in Arizona to play the rest of the season. Another one is to still play at their respective spring training homes.
Much of these plans are thought to be very unlikely, according to Marc Topkin of the Tampa Bay Times.
Although, there are some issues that need to be worked out.
CBS Sports listed five issues that should be worked out. They include: testing, hygiene, contingency plans, a union agreement and a multitude of things, like the schedule layout.
The biggest questions many fans are asking is how baseball will be played and what the schedule is going to look like. Fans want to be in stadiums right now and watch their favorite team.
"So, right now, it's largely a waiting game," Manfred said to CBS Sports. "During that period, as you might expect, any business will be engaged in contingency planning. We thought about how we might be able to return in various scenarios, but again, the key is the improvement in the public health situation."
Recently, the MLB has hashed out a plan where there is going to be three divisions with 10 teams, based on the region, according to USA Today. Officials seem to be very optimistic about this plan. This means that the New York Yankees would play the Philadelphia Phillies. It would end the American and National League for one season.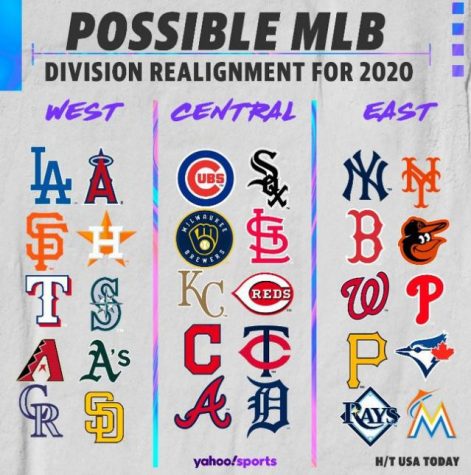 This is still pending though, but it seems like this plan one to happen. They might have to open with the 'hub' plan before officials say that baseball can do this three division plan. MLB and the union officials really haven't had time to discuss what will exactly happen.
"This is going to be a season, like we've never seen,'' one of the executives said, according to USA Today. "But that's fine. It's at least a season.''
Let's hope we can all enjoy America's pastime soon enough and the MLB can make a decision.