Celebrities come together to bring aid to those most vulnerable during COVID-19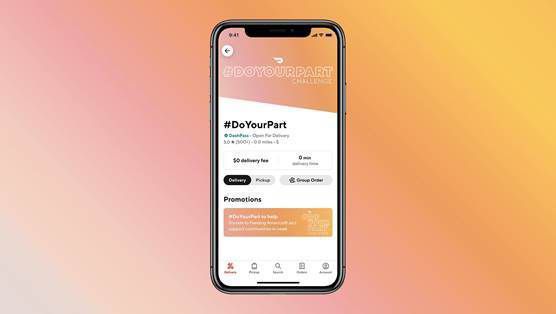 Since the outbreak of the coronavirus, a vast majority of the country has been practicing social-distancing and being quarantined in their homes. To keep people entertained during this time, certain celebrities and influencers on Instagram have created challenges to keep up our interactions with one another.
One popular challenge that has been going around amongst celebrities is the "Do Your Part Challenge." It was started by Anastasia Karanikolaou on March 19. She decided to pick three people a day out of her direct messages to send food to those in need during this challenging time.
"I wanted to launch the "Do Your Part Challenge" as a way for us to come together as a community during this difficult time," Karanikolaou wrote on Instagram. "So many people around the world have been affected by COVID-19 and my heart goes out to everyone. I truly believe we will be able to get through this together!"
The model and social media star then challenged three of her friends which included media personality and businesswoman Kylie Jenner to do the same.
Since it was created, many more celebrities have joined in and done their part.
Vanderpump Rules star Stassi Schroeder contributed by asking fans to share their stories so she can provide essential supplies that they need. 
Singers Demi Lovato, Britney Spears and Justin and Hailey Bieber took the time to reach out to their fans as well to help and show support before nominating friends of their own.
Besides taking part in the popular Instagram challenge, this is what other celebrities are doing to help: 
Jeffree Star, popular makeup guru on YouTube, decided to help by sending money to people with the money transfer app, Cash App.
"I really want to help people in need today!" Star tweeted to his fans. "Drop your cash app below w hashtag #JeffreeStarApproved -I'm going to help as many people as I can until I hit the limit."
Comedian and actor, Kevin Hart, donated meals to the elderly and those in need in his home city of Philadelphia.
Singer Brad Paisley made an announcement that his grocery store in Nashville will be delivering free groceries to seniors in the area. 
Other celebrities such as Angelina Jolie, Lady Gaga and Rihanna have donated towards various organizations.
Rihanna has given $5 million in grants from her own nonprofit organization, Clara Lionel Foundation. The grants were given to various sources such as Partners In Health, Feeding America, the International Rescue Committee and World Health Organization's COVID-19 Solidarity Response Fund.
As citizens scramble to pay bills and put food on the table during this overwhelming time, celebrities have shown they have no problem helping out to ensure they have a peace of mind.