William Paterson Ends Their Season on a Winning Note
The Pioneer seniors had their way in a blowout against Kean University.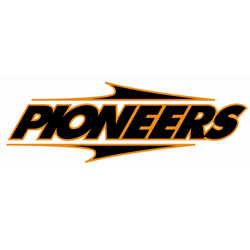 The William Paterson Pioneers (11-14, 7-11 NJAC) finished their season with a 76-65 win against the Kean Cougars (1-24, 1-17 NJAC) on senior night at the Rec Center. The Pioneers were able to get off to a fast start and carry that momentum into the final quarter offensively and it led to a dominant performance over the Cougars.
The Cougars went on a 6-0 run to start off the second half, but the Pioneers were able to extend their lead to as much as 18. Senior guard Joseph Taylor was an absolute force to be reckoned with, scoring 13 points on the night and shooting 50 percent from the field. He showcased his athleticism on multiple occasions, breaking ankles with nasty crossovers that fired up both his teammates and the large crowd on hand.
Besides Taylor, three other seniors led William Paterson in scoring with 10 or more. Senior guard Zack Frick matched a career-high with 25 points, hitting seven three-point shots to end his final game as a Pioneer shooting 44 percent from behind the arc. Richy Espinal wasn't far behind, tallying a double-double with 22 points and a career-high 14 rebounds as well as six steals. Senior guard Galen Smith also managed double digits with 10 points.
Frick and Taylor hit back-to-back threes with 12:45 remaining in the game, a product of scrappy play and good rebounding. Senior forward Craig Tomkins was diving all over the court for loose balls and snagged five offensive rebounds in five minutes, highlighting 41-37 advantage for the Pioneers on the boards and a staggering 15-8 advantage on second chance points. Tomkins was third on the team with five rebounds and tied for first in assists with 4. While senior forward Fredrk Hagbarth's six rebounds were good for second-most for the Pioneers.
The Pioneers hadn't been able to get off to great starts this season, usually having to try and dig themselves out of a hole only to fall just short. That was not the case against a Kean team that struggled throughout the course of its season, as the Pioneers jumped out to 26-17 lead early in the first half and led 43-34 by halftime. Frick played like a man possessed early on, hitting four threes in the first half and scoring 14 of his team's first 16 points. He made a few nifty behind-the-back passes and moved well off of the ball to get open from three-point range.
Kean was able to cut William Paterson's largest lead of the first half, 28-19, to just a one-point advantage with four minutes left, but the Pioneers finished their half strong on an 8-0 run, something they had trouble doing all season.
Sophomore forward Mike Summerer led Kean with a double double, scoring 23 points and snagging 17 rebounds and shooting 62 percent from the field.
Seniors Taylor, Smith, Espinal, Hagbarth, Frick, Tomkins, Tyler Iozia and Turrell McClendon were honored in a pregame ceremony for their hard work and dedication to the William Paterson men's basketball program over the past four years.