Ride Your Wave Film Review: A Tide of Emotions
---
Masaaki Yuasa's latest film release is a romantic comedy fused with tragedy, drama, action and self-discovery.
The Japanese animation studio, Science Saru, produced the movie and is also known for curating "Night is Short, Walk On Girl (2017)," "Lu over the Wall (2017)" and "Devilman Crybaby (2018)." It was written by renowned Japanese screenwriter Reiko Yoshida, who also wrote for hit anime films such as "A Silent Voice," "Violet Evergarden," "Liz and the Blue Bird" and most recently "Okko's Inn."
19-year-old Hinako Mukaimizu (voiced by Rina Kawaei) is a passionate surfer and college student who moves to a small, seaside town to pursue her unknown future. When her apartment suddenly catches on fire due to fireworks, she is rescued by 21-year-old firefighter Minato Hinageshi (voiced by Ryota Katayose) who she immediately becomes attracted to. Shortly after, a love story begins and ends with a bittersweet twist.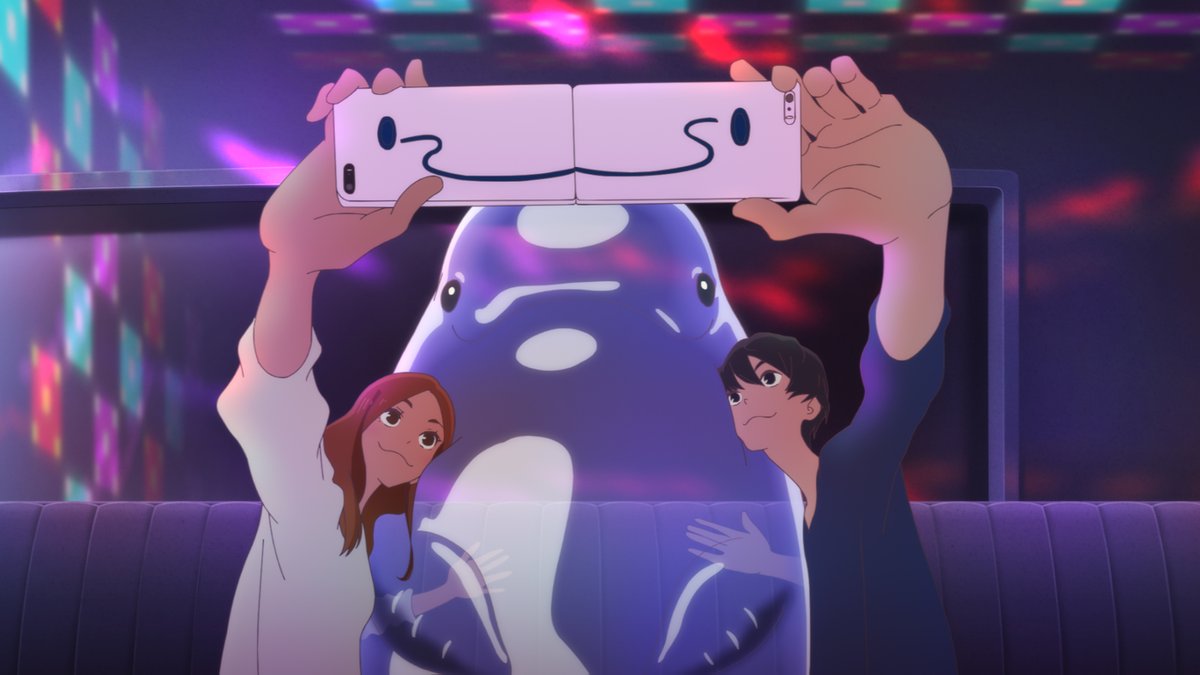 Minato is a lionhearted and endearing young man based on his love for Hinako and choice of career. Their partnership truly coalesces when she teaches him her favorite hobby, surfing, and he grows an appreciation towards it. Although their love seems balanced, Hinako still struggles with insecurities and self-love.
Just like any young lover's experience, Hinako and Minato go through highs and lows that will send viewers on a ride. Their love language is overall quite eloquent and proves they have an inseparable bond. They even have matching phone cases and their own special song.
However, an unfortunate end to their connection occurs when Minato drowns while attempting to rescue someone after surfing himself.
We see Hinako's character change shortly after this incident blaming herself for his death, but her grief begins to alleviate itself from her when she begins to sing their song one day, "Brand New Story" by Generations from Exile Tribe.
Every time she sings the song it invokes the ghost of Minato in any water that is nearby and uses different products and bodies of water to see him such as a water bottle and even a toilet bowl.
The movie is visually appealing in terms of how the animation is depicted. Reality and fantasy are blended proficiently together. By using a falling-in-love montage, Yuasa focuses on visuals instead of dialogue to tell Hinako's and Minato's love story. Throughout the scenes, viewers are shown highlights and heartfelt moments between the two.
Two out of the four elements, water and fire also play a significant connection.
The title of the film is a metaphor that correlates to Hinako throughout the film after losing Minato. She must re-piece her life back together and find the courage to ride her own waves.
"Ride Your Wave" is a coming-of-age romantic film with a side of heartache. With eye-catching visuals, intriguing characters and plenty of surprising twists, viewers will be out of their seats. The plot is remarkably candid on what it's like to grieve from a loss of a significant other.
Currently, you might not be able to catch the film in theaters, but GKIDS website has any updates or information on the film because they acquired North American rights. There is also a possibility for a home video (DVD) release.