BTS's "Map of the Soul: 7″ Journey
7 members, 7 years, 7 albums
BTS released their newest album titled "Map of the Soul: 7" on Feb. 21, alongside the release of The "ON" Kinetic Manifesto Film: Come Prima.
BTS is known as Bangtan Sonyeondaon, translated as "Bulletproof scouts," they are a South Korean K-pop group that debuted back on June 13, 2012, with the single 2 Cool 4 Skool. It's members are; Jin, Suga, J-Hope, RM, Jimin, V, and Jungkook.
The 20-track collection is a sequel to their EP "Map of the Soul: Persona" with five songs from it appearing on this album: "Intro: Persona," "Boy With Luv (feat. Halsey)," "Make It Right," "Jamais Vu," and "Dionysus." 
Not only is the "MOTS:7" title track "ON" strong and fierce, there are also sub-unit tracks, solo songs and a song featuring Sia.
The album has two versions first being digital which features 15 new tracks, as well as 5 tracks from previous chart-topper "Map Of The Soul: Persona" and a physical version that has 14 new tracks and the five "Persona" numbers. 
In a press release, Big Hit Entertainment states that "MOTS: 7," "looks back on the past seven years of BTS since their debut as seven members of one team." 
They've been together for seven years and this album speaks about all that time spent with one another. It looks at the present and looks ahead to their future.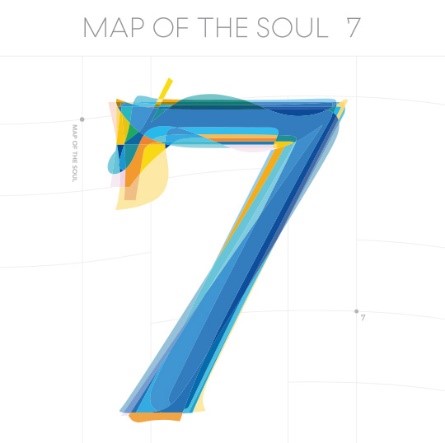 In an interview with the Recording Academy, "[Map Of The Soul: 7 is a] continuation from the album before, called Persona," BTS member RM tells the Recording Academy.
"And this time, we put the other two themes, shadow and ego, and we put it together into [this] album, called 7. The difference is [the] persona, which is like the social mask before the good things that we have, [like] the spotlight. This time [on 7] we talked about the real shades and shadows that we had inside, and also the big manifesto that we admitted: all the shadows as our destinies and we're gonna carry on." 
The album has been out for a little over two weeks now, but it has broken a massive amount of records.

Here is a few:
-"MOST:7" is the most pre-ordered South Korean album of all time with 4.02 million pre-orders.
–Biggest debut of 2020 surpassing Eminem's who was the previous record-holder for his album "Music to be Murdered By" that dropped on Jan. 17. 
-Became the fastest Korean artist with four Billboard 200 No.1 and "MOTS: 7" is BTS's fourth album to do so in the span of a little more than one year and nine months'. According to Billboard, "The last group to generate four No. 1s faster than BTS was The Beatles, who took just one year and five months between Yesterday and Today (July 30, 1966) and Magical Mystery Tour (Jan. 6, 1968)."
-BTS's "ON" Kinetic Manifesto Film" on YouTube surpasses 100 million views and this was accomplished just under one week of its release. Now, this didn't break the current record, but to be fair the current record holder for fastest Korean group music video to reach 100 million is BTS's "Boy With Luv" which according to Soompi, "reached the milestone in one day, 13 hours, and 38 minutes."
Journey to the "Map of the Soul: 7" – Timeframe of January 2020 to now
BTS's and BigHit Entertainment put out a lot of back-to-back content for their fans "The Army" starting all the way back at the beginning of January in anticipation of the release of their newest studio album. Through new song releases, interviews, pictorials, "Connect, BTS" and so much more.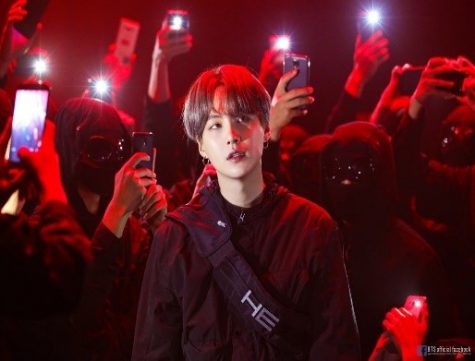 On Jan. 9, they kicked off their comeback with the release of a solo track 'Interlude: Shadow' Comeback Trailer by Suga on YouTube. Within its first 24 hours of being released, it garnered 19.65 million views.
The music video is filled with rich and eye-catching imagery with a lot of commentary being made on Suga's private self vs. public self, addressing his drive to reach the top of the charts and more. 
On Jan. 17, another song from the album is released. The single, "Black Swan," was dropped with a choreographed Art-Film video directed by YongSeok Choi and was uploaded to BTS's YouTube channel soundtracked by the single.
However, there was no appearance by any of the members. In place of them were seven dancers from the MN Dance Company.

According to The Rolling Stone from a press release, "Black Swan is a confession of an artist who has truly learned what music means to himself."
On Jan. 26 BTS attended the 62nd Grammy Awards. In an interview with Entertainment Tonight, leader RM said, "We just released 'Black Swan,' our first single for the upcoming album. We release our album in February. It's going to be harder, it's going to be whatever you're expecting it is — it's going to be better and harder."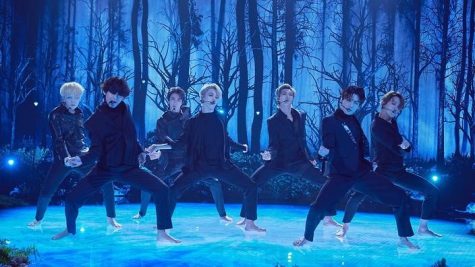 On Jan. 28 BTS was on "The Late Late Show with James Corden" and performed their newly released single "Black Swan" for the first time on stage with a live performance on the show, just two nights after their Grammy performance. 
Variety describes it as if BTS was taking James Corden back into the woods which is a reference to the movie "Into the Woods" he did back in 2014.
BTS also sat down for an interview with Corden where they discussed their recent Grammy performance, their elaborate dance routines, and their upcoming album "Map of the Soul: 7."
They even played a game of Hide & Seek with Corden and Ashton Kutcher. Many fans claimed that it reminded them of "Run BTS," a web series starring the seven-members.
"Run BTS" is offered for free viewing on V Live, a South Korean live streaming service for celebrities based in the country to use and allowing them to broadcast live videos to their fans and chat.
On Feb. 2 another solo track "MOTS: 7" 'Outro: Ego' Comeback trailer" by J-Hope was released on YouTube and has a very colorful, vibrant and upbeat feeling present within it both visually and sound-wise.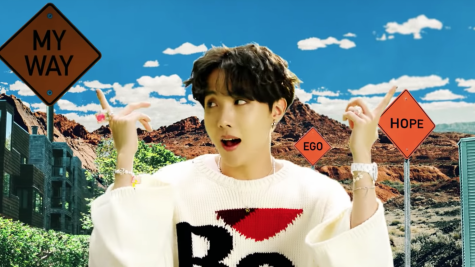 At one point in the music video, J-Hope recreated a childhood birthday photo, and that one moment was the spark that started the Ego challenge on TikTok. Which involves people recreating their photos from years ago.
Feb. 19: BTS announced from their Twitter that fans can now pre-save the album on Spotify.
Feb. 20: the "BTS NYC Takeover" schedule was released which revealed the release time and date for the official music video (Kinetic Manifesto Film) for 'ON' which was Feb. 21 eight a.m. EST and Feb. 21 ten p.m. KST.
Feb. 21: TikTok released a 30-second preview of the title track 'ON' of "MOTS: 7" on its platform a few hours before its official release alongside the album.
Feb 21: BTS released fourth full-length album "Map of the Soul: 7
Feb. 24: BTS appears on "The Tonight Show starring Jimmy Fallon" for a "Subway Special" telecast. They perform their title track "ON"  at Grand Central Terminal, get interviewed a bit, and play some games.
Feb. 25: BTS joins James Corden for the segment Carpool Karaoke.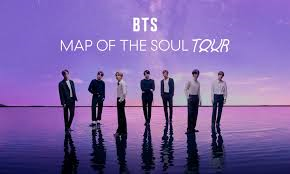 If you want to take a listen to BTS's new record breaking studio album "Map of the Soul: 7" you can find it on Apple Music, Spotify, YouTube.
If you want more BTS content you can follow their Instagram, Twitter/ BigHit Entertainments Twitter and YouTube channel.