Grammys 2017: Music And Politics Collide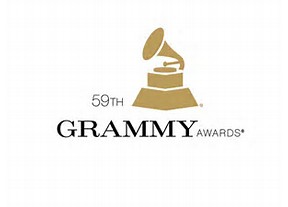 Obviously, the Grammy Awards is a huge award show for musicians, but many of these artists  use the show as a way to make a political statement. Whether it was their performance or their acceptance speeches, Many of these political actions ranged from poking fun at Trump, to preaching for equality.
One of the most memorable moments was A Tribe Called Quest's performance featuring rapper Busta Rhymes. There were quotes from Busta Rhymes that were targeting Trump's actions: "I just want to thank President Agent Orange for perpetuating all of the evil that you've been perpetuating throughout the United States."
Along with calling Trump's Muslim Ban "unsuccessful". This was said before performing their song "We the People", also having performers of various ethnic backgrounds in another part. Their show, then, concludes with Q-Tip chanting "Resist".
Katy Perry also made similar political actions in her performance as well. She wore an armband that said "Persist", in response to Mitch McConnell silencing Elizabeth Warren. She also performed "Chained to the Rhythm", which is one of her subtly political songs, along with showing the Constitution in the background.
There were celebrities who put human rights in the limelight during their time onstage. Actress and activist Laverne Cox brought up Gavin Grimm, a transgender boy who is centered around a Supreme Court case on transgender rights, fighting for the right to use their preferred gender bathrooms. Also, she encouraged everyone in the audience to "Google him", and informs that "he is going to the Supreme Court in May". Right before introducing Lady Gaga, she addresses the audience as "ladies and gentlemen, all my gender non-binary people".
Beyonce's acceptance speech for "Best Urban Contemporary Album" was giving the spotlight to African Americans, their struggles and how the media ignores their excellence in society.
"My intention for the film and album (Lemonade) was to create a body of work that would give a voice to our pain, our struggles, our darkness and our history. To confront issues that make us uncomfortable," Beyonce said.
She also said that representation is important through media, whether it's "the news, the Olympics, the White House, the Super Bowl or the Grammys" so that her children can see themselves "first through their families" and through such events. She wants to live in a world where her children "have no doubt that they're beautiful, intelligent and capable."
There were other political concerns among different celebrities, as well. Paris Jackson encouraged support for protesting against the construction on the North Dakota Access Pipeline" "We could really use this excitement at a pipeline protest guys. Hashtag no DAPL."
Jennifer Lopez, after accepting the first award of the night  had no problem with indirectly calling out Trump's actions: "At this particular point in history, our voices are needed more than ever…. We do language, that is how civilizations heal."
Of course, even the host of the Grammy's James Corden started the political voicing towards Trump, but in more of a comical way. He started mocking Trump after his introduction to the show: "Live it all up because this is the best and with President Trump we don't know what comes next".
He also called out Trump's Muslim ban in a serious way, saying "We sit here tonight, no matter our race or where we were born or color or face. Music is art, remember forever. We can survive by sticking together."