William Paterson Society of Professional Journalists brings more events to campus this semester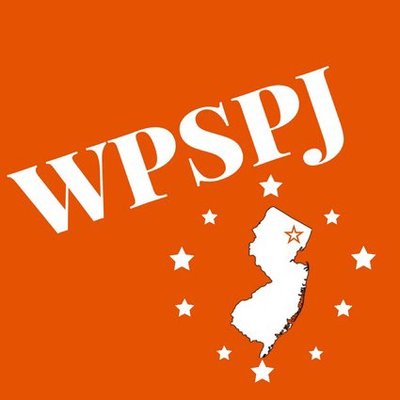 Since Fall 2017, the William Paterson chapter of the Society of Professional Journalists (WPSPJ) has been helping aspiring student journalists expand their knowledge and connections in the field. The club does this by giving students opportunities to shadow reporters, tour newsrooms and attend national SPJ conferences. It also hosted the New Jersey Journalism Hall of Fame last year.
Each semester, the club's advisor, Dr. Nick Hirshon, hosts "WPSPJ Reality Checks" in Hamilton Hall. On four nights throughout the semester, he interviews professional journalists about their previous work and asks questions that students post for the interviewees via Twitter.
However, prior to the Spring 2020 semester, the Reality Checks have been WPSPJ's only on-campus events, and the club's members currently consist only of communication majors.
This year, WPSPJ president Olivia Biel is working with the rest of the e-board to create more on-campus events. She hopes that this will foster more interest in the club, especially from non-communication majors. To that end, Biel hosted a debate watch party earlier this month and coordinated an interview workshop with Leslie Campos, WPSPJ secretary and president of the Student Public Relations Association.
"In my heart, it's my job to expand on what the founders built," Biel said. "It can be a lot to juggle with clubs and classes. Still, it is a good opportunity to expand my own experience with others and share my skills with others. My team has been a huge help, they all contribute a bunch of ideas no matter their roles. They gave me the confidence to handle the position. So I am very grateful for that and am happy to help this club grow." 
On Feb. 12, WPSPJ held an event for Valentine's day where members raised money by letting students guess the amount of candy in a jar in exchange for a $1 donation to the club. The person with the closest guess received a $20 Visa gift card and the candy. WPSPJ also advertised its upcoming events at their stand in Hamilton Hall.
The WPSPJ e-board will host a fact-checking seminar on March 3. E-board members will teach students fact-checking skills, and are encouraging students to bring in stories they are working on for classes or news publications to have them fact-checked.
The club has organized their events this year so that they have one every two weeks. 
Another one of WPSPJ's goals is to get more students to understand the importance of journalism. Biel said this is especially important to her now, at a time when the Trump administration has created a widespread distrust in the media. 
Olivia Biel shared the reason that she joined WPSPJ. 
"In my Media Writing class, we learned the format of news stories but didn't do anything in the field," she said. "Then in my Journalism class, we only had to do two stories that were real. Most were based off of mock scenes. WSPJ offered opportunities to shadow reporters, tour newsrooms and make connections with others who are interested in journalism. It has helped me learn a lot. And it has given me opportunities I would not have gotten if I was outside of WPSPJ."
WPSPJ has a tradition of shadowing theatre critic Ruth Ross at Luna Stage theater in West Orange, NJ every semester. In April 2019, the club attended the Region 1 SPJ conference in Boston. WPSPJ has also visited the Columbia School of Journalism, shadowed broadcast journalist Kevin Dexter at a Long Island Nets game and toured the ProPublica newsroom.
Students are encouraged to reach out to Biel if they have an interest in the club or have questions. WPSPJ is always welcoming new members. You can follow WPSPJ on Twitter and Instagram @wpspj.