Café Con Leche unites Latinx students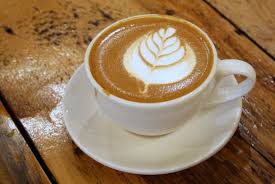 On Wednesday, Feb. 12, Latinx students came together in the Student Center as the support group Café Con Leche discussed issues that many of them and their peers face daily, such as academic stress, financial struggles, familial concerns and mental health issues. 
Daisy Rodriguez, Associate Director at the Counseling Health and Wellness Center, was in attendance and wanted to zero in on the cause of these issues and why so many Latin students are not visiting the Center, citing taboos and stigmas of mental health in Latin culture as reasons. 
"Café Con Leche is an opportunity," said Maribel Rodriguez, founder of Café Con Leche and Associate Director of Campus Activities, Service, and Leadership. "For students, faculty, and staff to share and grow together by providing support and opportunities for development." 
Going into its second year, Rodriguez hopes that Café Con Leche can be a safe space for Latin expression and wants to foster its appreciation on campus. 
Students participated in the discussion, speaking their difficulties adapting to the new environment of the university, whether as a resident or commuter student. Many related to each other on feelings of homesickness.  
Throughout the discussion, everyone enjoyed a hot cup of coffee with milk.
Café Con Leche translates to "coffee with milk," and is a staple drink in many Latin countries. The turnout nearly filled the entire conference room the meeting was held in.  
The event coordinators also put out snacks to make the meeting feel less cold and more welcoming, creating a cozy and comfortable atmosphere in the room.
Other subjects relating to Latin culture and expression were also discussed in previous meetings such as the development of specially created activities for expression, serving of Latin food in the Student Center and possibilities on specialized housing for Latin students similar to learning communities. 
Café Con Leche had its origins in an earlier group called Latina Connections, from 2011. Rodriguez also founded the group, alongside a few of her contemporaries to unite Latina women and provide support for female Latin students.  
The group had disbanded a few years later, but Rodriguez, wanting to keep Latinx representation on campus, took the ideas from Latina Connections to create Café Con Leche. She aimed to create a more open group, reaching out to all Latin William Paterson students, with co-founders Francisco Diaz, Associate Vice President of Campus Life, and Nejesea Brown, a graduate intern at CASL. 
Currently, Café Con Leche is looking to expand its numbers since its inception in the Fall 2018 semester and is planning on creating campus activities designed to encourage Latin culture. 
It is also looking towards inspiration from other schools in the Northern New Jersey area, like Montclair State University and Ramapo College of New Jersey, on how to implement a better outreach program on campus here at William Paterson.