WPSPJ hosts Reality Check event with Trentonian reporters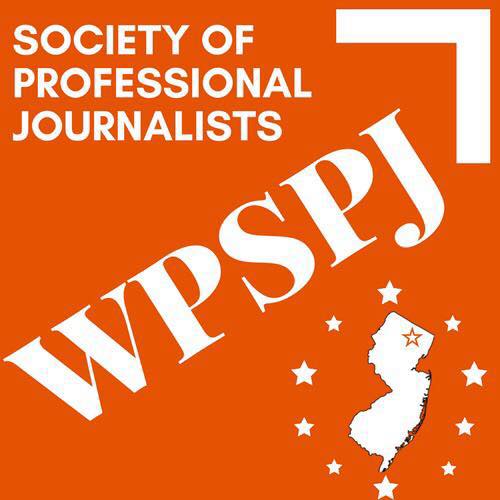 The William Paterson Society of Professional Journalism held its first Reality Check event of the spring semester on Feb. 20, featuring two journalists from the Trentonian Newspaper.
The journalists, Isaac Avilucea and Sulaiman Abdur-Rahman were interviewed by WPSPJ founder and professor Dr. Nicholas Hirshon on topics relating to their careers in the field. Additionally, the two shared their advice for current journalism students, who made up a large portion of the audience.
One of the first topics covered in the event was defining journalism. Both interviewees gave humbled answers, casting a wide net for the occupation.
"To be a journalist is to be someone informing the public," Avilucea offered. Abdur-Rahman added that journalism is not exclusive, and includes opinion writers and photojournalists just as much as hard news writers.
On the state of the industry, and concerns of newcomers, both advised an optimistic approach, with the caveat of understanding the struggles that come with the work.
Regardless of the recent downsizing and acquisition of local news outlets, Abdur-Rahman spoke to the constant demand for news. However, he continued by warning students that "your competition isn't just with other students," as journalists who lost their jobs will be seeking the same positions.
Avilucea concurred, stating that "existing as a journalist today is a daily exercise of masochism," due to the current climate and demand of the work. Avilucea went on to discuss the continuous demand for journalists as well.
Both also suggested that journalists not "land lock" themselves and should be open to taking journalism jobs in other areas. Additionally, both pointed out that certain reporting jobs may require employees to travel often.
Despite their warnings, Avilucea and Abdur-Rahman offered very encouraging messages to students and newcomers to the field, advising that dedication to the practice will yield positive results in the long run.
Another topic covered during the interview was Isaac Avilucea being awarded the "Courage Under Fire" award for remaining resolute when a mayoral administration attempted to smear him.
After providing some unfavorable coverage of Mayor Reed Gusciora, Avilucea was accused of stealing documents from Trenton City Hall. Avilucea subsequently became a suspect and was temporarily reassigned from covering City Hall.
Later in the interview, Abdur-Rahman was asked about his books on spirituality, which express his experiences as a Muslim. "It shapes how I am as a journalist" he stated on the subject.
His most recent book, "Under Siege: Black Muslim Down Under", details his life as a Muslim, as a journalist, as a person of color, and how each of these identities relate. It also details the time in his career when he moved from the United States to Australia.
In the final question of the event, both reporters were asked their opinions on incident in which Northwestern journalism students apologized for photographing protesters, and reaching out to them for opinions.
Both reporters expressed sympathy for the students, but stated the apology was unnecessary, and should not have been issued.
"Never apologize for doing journalism the right way" Avilucea stated, after explaining that photographing events and reaching out to potential sources is a necessary part of the work.