Get a taste of the New Park Wayne Diner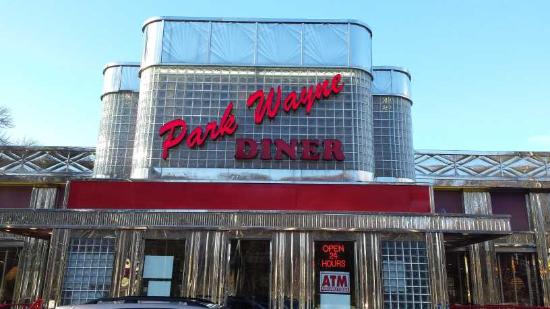 WAYNE, N.J. — Four months ago, George Psaros, 24, took a step forward in his career. After a lifetime of working at diners as part of the family business, handling whatever needed to be done, he became the owner of Park Wayne Diner.
Under his ownership, the diner has expanded its menu, upgraded the quality of its food—its website boasts serving the freshest food available—changed its vendors, increased the portion sizes, upped its presentation game and hired new staff members.
Hiring a new and larger staff was an especially important goal f0r Psaros. Under its previous ownership, Park Wayne Diner faced accusations of discrimination towards students of color by one of the managers.
In his interview with the Beacon, Psaros brought up these concerns. He said that this manager is no longer employed at the diner, and wants to let students know that anyone is welcome at Park Wayne.
"We welcome everybody," he said. "We want to see everybody come here."
Psaros said that he is seeing William Paterson students and other young people return to the diner. To appeal to the appetites of these younger customers, Psaros created a new Instagram account (@parkwaynediner_) and, as of Feb. 5, installed Wi-Fi.
"I'm very young — I'm 24, so I can relate to the students," Psaros said.
Park Wayne Diner will also give students who show their William Paterson ID a 10% discount on their entire meal.
His years working in the family diner business taught Psaros, who grew up in Palisades Park, a lot about what makes a good restaurant, from its service to the food it serves.
"You learn how to work with people," he said when talking about management. "You have to be understanding and level headed."
Since Park Wayne Diner is open 24 hours a day, Psaros said it is especially important that he has a large staff to ensure his customers receive quality service. A larger staff also makes it easier for him to accommodate workers that request time off, which he is very understanding of.
Psaros said the challenges of managing a diner come from working on the spot.
"Something always happens when you have to work," he said. "You have to plan accordingly, you have to manage it."
Psaros co-owns the diner with Mahmoud Sherif.
Growing up always working, Psaros knew for a long time that he wanted to own a diner himself one day.
"I'm a people person," he said when asked what he likes about the business. "I like talking to people and I love to cook. I learn things every day."
His favorite meal to cook at the Park Wayne Diner is the chicken franchise.
"I like the lemon in it," he said. "It's very lemony."