NEDA Walking To Save Lives
First National Eating Disorder Association Walk Of The Year
NEDA (The National Eating Disorder Association) held its first fundraiser walk of this year on Feb. 8 in Orlando, Fl to raise the necessary funds to support the many life-saving programs and services that the nonprofit provides to help support both individuals and their families affected by eating disorder.
The walk began in Cranes Roost Park at 9:45 a.m. with set a fundraising goal of $15,000 for the event but ended up raising $11,308. Guest speakers at the event included Riley Resa, a rising singer-songwriter and Eliseo Way an American recording artist and DJ.
This program was launched in 2009 by the NEDA organization to provide support to the millions of people that are struggling with an eating disorder and in 2017 NEDA walks grew to 82 cities and towns with over 18,000 walkers. Currently, this event takes place in over 90 cities nationwide.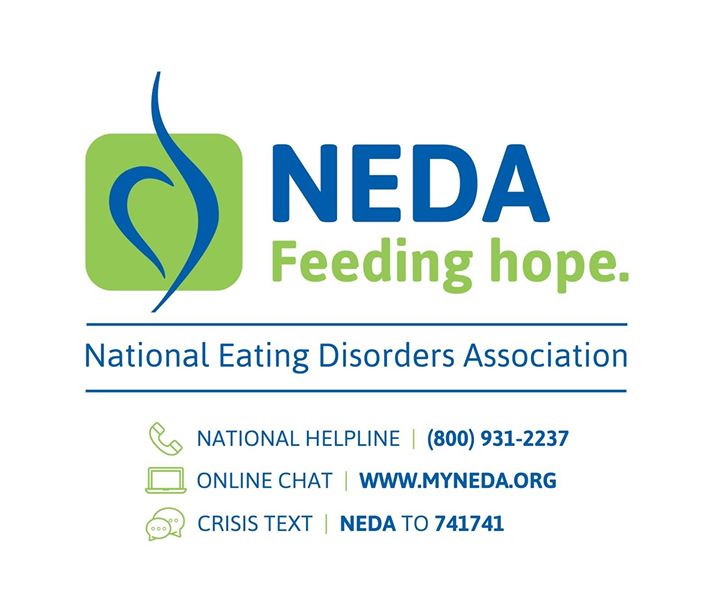 And all the money raised will be used to fund services like the NEDA helpline, which is volunteer-based and runs off of donations.
With just an amount of $250 dollars, it will operate the helpline for 2.5 hours, which could reach someone in a critical time and save a life.
Brittany Lahey a former helpline volunteer wrote, "Through the Helpline, we strive to provide the hope that recovery is possible, the support in figuring out who to talk to and how to go about talking with them, and the guidance in finding treatment options in their area."
Other programs and services that are fueled and run from the Walks include NEDA's eating disorder screening tool, online helpline, awareness initiatives, and connections to both treatment and support networks.
What Else?
The walks also help support and fund NEDA's The Feeding Hope Fund for Clinical Research. The goal of this fund is to increase, advance, and provide proper funding to clinical research that is focused on helping circulate clinical treatment and developing new and improved treatment and prevention methods.
NEDA began this research fund due to the severe lack of research funding for eating disorders, despite anorexia nervosa having the highest mortality rate of any mental illness.
Its support for those affected by eating disorders also extends itself to a legislative level.
Their legislative advocacy centers and aims to raise awareness, education, and programs for improved treatment, perception and access to care of eating disorders as well as funded research
Since 2013, NEDA "has awarded over $1 million in research grants. NEDA is committed to providing help and hope to those affected by eating disorders."
Now, even though The NEDA Walk program has grown in size, reach and influence the original intention and goal remain the same. Which as the organization states is to be a celebration of hope filled with, "body-positive activities, motivational guest speakers, and a short walk to symbolize unity in the fight against eating disorders."
And along with this, NEDA will continue to raise the necessary funds to support the many life-saving programs and services that the nonprofit organization provides and to build a community with those affected by eating disorders and for those who simply want to show support.
"Eating disorders are serious but treatable mental and physical illnesses that can affect people of all genders, ages, races, religions, ethnicities, sexual orientations, body shapes, and weights," NEDA.
To find more information about a NEDA Walk near, just go to their online page here and to find all about the nonprofit itself go here.