Kobe Bryant killed in devastating California crash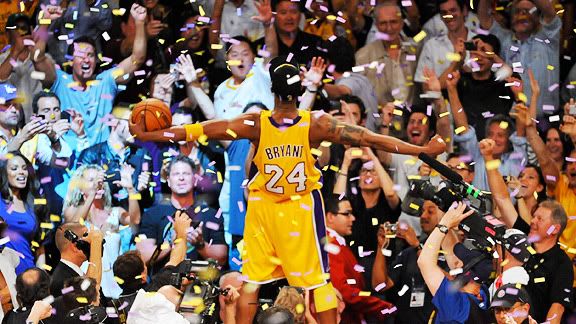 NBA superstar, Kobe Bryant passed away in a helicopter crash in Calabasas on Jan. 26, California officials say.
Eight others, including his 13-year-old daughter, Gianna "Gigi" Bryant were among those killed while traveling to a tournament at the Mamba Sports Academy in Thousand Oaks, California.
The FAA and National Transportation Saftey Board are still investigating the cause of the crash.
According to CNN, the Los Angeles Police Department had grounded its fleet of helicopters due to poor weather in the area. Cloudy conditions, making visibility poor, did not meet the standard for flying, causing Bryant's helicopter to encounter thick fog before rapidly descending into the Calabasas hillside.
Traveling with Bryant and Gigi were Orange Coast College baseball coach John Altobelli, his wife Keri and their daughter Alyssa, who was also a team member of the Mamba Academy. 
Fellow teammate Payton Chester and her mother Sara Chester, Mamba Academy basketball coach Christina Mauser and pilot Ara Zobayan, were also among the identified victims. 
Career
Bryant, 41, came into the league at the young age of 18 and became an MVP throughout his two decades with the Los Angeles Lakers.
By the end of his basketball career, Bryant retired as a 5-time world champion, 18-time All-Star and a 2-time Olympic gold medalist with the U.S Men's Olympic Basketball team. 
Bryant was ranked fourth on the NBA's all-time scoring list.
In fact, the weekend of the crash, fellow superstar Lebron James surpassed Bryant's record, making Bryant's last tweet a congratulatory message to James on his success.
Impact
Looked at as a hero to many people, news of Bryant's death created a worldwide reaction, proving the impact he had, not just on sports fans.
Showering Bryant's accomplishments with praise, fans agreed they loved his passion for the game, his determination to get better and his endless study of basketball.
William Paterson student, Yazzie Johnson said, "Anybody that can shoot a free throw with a torn Achilles muscle is either extremely passionate, insane or both and Kobe was both."
Bryant not only inspired a generation of basketball players all over the world, but his drive and competitiveness helped inspire many people to want to become better versions of themselves.
His "Mamba Mentality," sparked a social movement.
In a 2017 interview, Bryant explains, "You're not worried about what people may say. You're not worried about disappointing others. You're not worried about any of that, you're just focused on being in the moment. That's what mamba mentality truly is."
The self-proclaimed "Black Mamba," Bryant used this mindset as credit for his success.
"One thing I'll always remember about Kobe Bryant is his Mamba Mentality," said William Paterson student, Danny Francisco. " It is a constant quest to find answers. It's that infinite curiosity to want to be better, to figure things out and focus on yourself."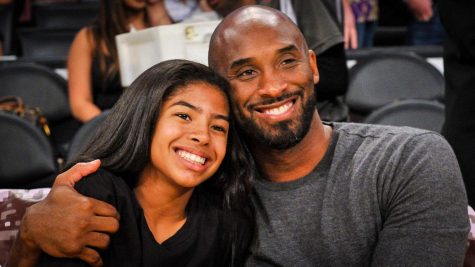 Gianna "Gigi" Bryant
The superstar not only used his mentality to inspire his fans but his daughter as well.
His middle child, Gigi, wanted to carry on her father's legacy and planned to achieve this by going to WNBA.
Coach of the Los Angeles Sparks and former NBA star Derek Fisher, said Gigi had a "similar demeanor and personality just like [Kobe] Bryant."  
Bryant acknowledged his daughter's competitive nature, her love for basketball and her mindset for the game. 
In an interview with Extra in July 2017, Bryant said, "[Gianna]'s pretty fierce. She loves playing, she loves shooting. She came to me last summer and asked if I would teach her the game a little bit, so she really just started playing, but she picked up things innately."
According to a People article, Bryant said that she was quick to remind people of her plan: "[Gianna] will be standing next to me, and [fans] will be like, 'You gotta have a boy. You and [wife Vanessa] gotta have a boy, you gotta have somebody carry on the tradition, the legacy.' And she's like, 'Oh! I got this. Don't need no boy for that! I got this.'"
The pair often frequented NBA games together and photographed courtside talking strategy of said game.
Although the world lost a legend, Bryant and his daughter Gigi's legacy still lives through the NBA and many of the young and inspired basketball players all around the world.
This year's NBA All-Star Game has announced it will honor the late Kobe and Gianna Bryant.
Team Lebron James will wear number two to honor Gianna and Team Giannis Antetokounmpo will wear number 24 to honor Kobe.
All of the jerseys will feature nine stars to represent the victims who lost their lives in the tragic helicopter crash.