College Athletes: Another Step Closer to Being Paid
Another major barrier has been broken en route to helping college athletes receive money.
A recent NCAA announcement said the payment to players would be to "benefit from their name, image and likeliness."
Some of the most famous and well-known athletes in the country are in college and not making a dollar from their popularity. Yes, most of those athletes receive scholarships to play said-sports, but it is nothing in comparison to the potential millions of dollars their name makes.
For years this never seemed like a possibility, but now it's more likely than ever.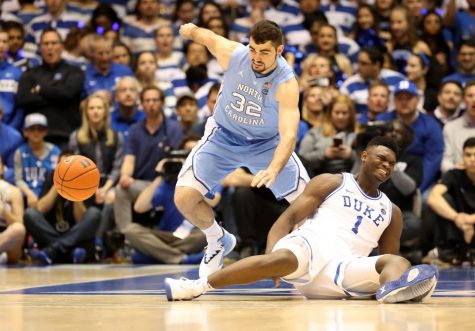 Each year, the NCAA makes over a billion dollars in revenue and most of it comes from big names athletes who draw fans to games to watch them and their top teams play.
There are potentially over 500,000 athletes who could be in play for endorsements from big-name companies.
Athletes take a big risk when playing college sports.  Big stars constantly risk failing to potential career-altering or even ending injuries that derail their dreams to play professional sports.
For example, Zion Williamson, one of the biggest names and stars in all of sports history, suffered a knee injury that looked a lot worse than it actually was.
Nevertheless, Zion was in line and is still in line for millions of dollars in endorsement deals, but that chance could be taken away in an instant.
So now, with this potential athlete payment plan in the works; this is literally a game-changer.
Super-star athletes came out in support of the payment, most of them taking to Twitter to voice their happiness about the bill. Stars like LeBron James and Jacksonville Jaguars running back, Leonard Fournette took to social media to praise the California Governor Gavin Newsom.
Although some athletes, like former University of Florida quarterback, Tim Tebow, were against the decision to pay college athletes.
Tebow said on ESPN's First Take, "We don't want to turn college football into the NFL."
Recently, the state of California and Gov. Gavin Newsom signed a bill to allow college athletes to hire agents and make endorsement deals.
This is looked at as what started the initiative.
While originally the NCAA pushed back against this bill, they have recently taken a different mindset and look to support the motion.