"You" will release Season 2 as a late Christmas gift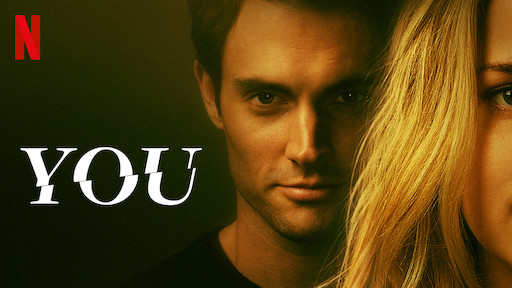 Hang on for a minute...we're trying to find some more stories you might like.
In today's day and age, we don't think twice when we take a picture and post on Instagram with our location. "You" will make you consider the consequences.
Released by Lifetime in September 2018, "You" is a Netflix original that will have you looking over your shoulder every time you're alone. And don't even think to enter your nearest bookstore without checking your surroundings.
The pilot begins with in-depth observations of a young woman who has entered a bookstore. 
Upon learning the origins of Guinevere Beck, or Beck as she prefers, the manager of the store, Joe Goldberg, proceeds to google her to ensure she's "safe" for him and instead finds out everything he can about her, including her address.
Based on Caroline Kepnes' novel of the same name published in September 2014, "You" is a tale about obsession and all the heinous things one is willing to do in the name of love. 
Created by the producers of the hit tv show "Riverdale", "You" brings the same darkness to its plot but on a much more psychological level which makes it both intriguing and scary to watch.
The majority of the show is comprised of voice-overs by Goldberg and the inner workings of his mind. Essentially the viewers are inside the head of a psychopathic stalker and killer.
According to IMDb, Lifetime picked up the show for a second season in July before airing the pilot, but due to the lack of viewership upon its release, the network fell back on their decision for a second season. 
Netflix, as it's done with endangered series in the past, picked up the show and brought it to the streaming platform in December 2018.
"You" has a total of 10 episodes, each one just as chilling and interesting as the next with a narrator who is too disturbing not to watch.
With its newfound home at Netflix, it has officially been confirmed for a second season on Dec. 26. 
This is in companion to the sequel of the novel the show is based on, although the two may not be the same, both the novels and the show garnered the attention of many for the dark and hypnotic story of Joe. 
Joe makes an example of how social media impacts us negatively. He uses our fondness of the internet against us in a way that makes it scary to be open with ourselves.

He brings to light the true life of a stalker when someone gives too much away without knowing. 
A show like "You" is entertainment, yes, but it is also a reality check about how we live our lives in the digital age and how connected to the outside world we really are. 
Phones and computer screens are the windows into our lives and sometimes we forget that, but a person like Joe doesn't walk past as we expect him to. Instead, he stops and looks in, and we don't realize we need to pull down the blinds and draw the curtains until it's too late.