WP Holds Workshop on Understanding and Overcoming Test Anxiety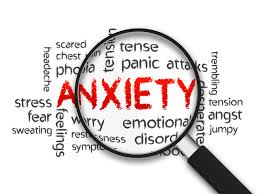 William Paterson held several workshops throughout the week of Oct. 28th on testing anxiety.
These workshops went through the symptoms of testing anxiety, which can range from mild stress to physical illness. The leading cause for concern with testing anxiety is that it can impair a student's overall performance and negatively affect their grades.
The presenter spoke about how some stress is good and that it can motivate students to do better. On the other hand, when it builds up; students hit a wall with their education. 
Towards the middle of the presentation, students engaged in an activity where they commented on how many of the symptoms of testing anxiety they experienced. Testing anxiety is a significant problem in high-schools and colleges. 
Students are stressed out and have a constant fear of failing, and these two factors are a recipe for disaster, said the American Psychological Association.
Some students did not experience testing anxiety but still had high levels of stress. Also, some students who experience extreme levels of test anxiety had low levels of stress. The workshop ended with students having another discussion on how to take care of themselves and how to prevent test anxiety. 
Strategies for preparing for a test included note cards, group study, talking with professors and finding the right flow of study for each other.
Students also went into much more detail on how to relieve stress. Taking breaks, having fun and making sure to give the brain time to rest were the most popular ideas. Self-care and treating themselves were also common themes. 
"I only had 3 of 10 of the symptoms. I don't get test anxiety," said Nubiyah Tanner, freshman.
While some students experienced little to no anxiety from testing, others experienced very high levels. 
"It makes me very emotional and scared," said Mary Martinez, freshman.
Later on in the presentation, students spoke about self-care and how to prevent testing anxiety and stress. 
"The symptoms are relatable, and it moved fast, so I liked it," said James Patton, student.
Other students did not relate to the material as profoundly. 
"I barely paid attention," said a student, who asked to remain anonymous.
Most of the students who attended the workshop were participating in the place of their WillPower101 Friday experience. 
"It was actually really quick and concise, as WillPower should be," said Ryley McKiernan, freshman.
While some students did not value the information. Many found it engaging and, if not helpful, relatable.
"It was great." said WPU freshman Adam Provax. 
According to the American Psychological Association, testing anxiety is a significant problem in highschools and colleges and students are encouraged to utilize the resources available on campus to help relieve their symptoms.
There are dozens of places students can go to seek help, the Writing Center in Preakness Hall, individual tutoring or speaking with a professor. If students are in a significant rush; they can use tutor.com for free, which is available 24/7.
The Counseling and Wellness Center in Overlook South is also available for advice with anxiety, stress and any other issues students may be facing.