Justin Bieber and Haley Baldwin get married (again)!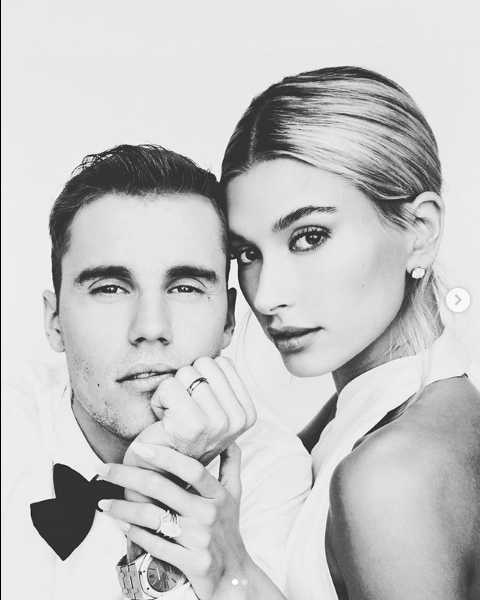 It's official, Justin Bieber is off the market.
Bieber married American model Hailey Baldwin at Somerset Chapel in South Carolina on Sept. 30, according to Bieber's Instagram.
Both Bieber and Baldwin said their vows in front of 154 close family and friends, according to People Magazine.
Models Kendall Jenner, Camila Morrone, Joan Smalls, friends Kylie Jenner (with daughter Stormi), Jaden Smith, Justine Skye, as well as Bieber's manager Scooter Braun are some of the special guests who were in attendance.
Previously, the couple's "save-the-date" cards indicated that they were set to wed on Feb. 28,  according to Page Six. Then on Jan. 23, rumors that the wedding was postponed surfaced. Members of the groom's family could not attend the original date so a new date was set.
But not everything was sunshine and rainbows for the newlywed couple. Bieber and Baldwin, now the Bieber's, shared some personal struggles they had in their first year of marriage.
"We don't want to lose each other. We don't want to say the wrong thing, and so we've been struggling with not expressing our emotions, which has been driving me absolutely crazy because I just need to express myself, and it's been really difficult to get her to say what she feels." Bieber said during an interview in Vogue's March 2019 issue.
"I prayed to feel peace about the decision… I love him very much. I have loved him for a long time." Baldwin added.
Then, Bieber stated he would be taking a break from social media via an Instagram post to focus on "repairing some of the deep-rooted issues that I have as most of us have, so that I don't fall apart, so that I can sustain my marriage and be the father I want to be," on Mar. 25.
A few months later, Bieber included more details about some of the personal challenges he faced because of his rapid rise to fame at a young age.
"I started doing pretty heavy drugs at 19 and abused all my relationships…I became resentful, disrespectful to women, and angry," Bieber said in an Instagram post. "Luckily God blessed me with extraordinary people who love me for me. Now I am navigating the best season of my life, MARRIAGE!!"
The couple first tied the knot in a New York City courthouse on Sept. 13, 2018.
Bieber posted the first picture of the wedding, which included the couple's wedding rings. According to Vogue UK, Baldwin's ring is a "Solow & Co engagement ring is now flanked by a Tiffany & Co Soleste ring and a Tiffany & Co Soleste V-ring, both in 18 karat gold and lined with diamonds," while her husband has a "classic Tiffany & Co band in 18 karat gold."
Mrs. Bieber had a plethora of designers vying to design her wedding dress. However, she chose three dresses for the occasion which were a Vivienne Westwood mini-dress with the brand's signature corset and draping for the rehearsal dinner and two undisclosed gowns.
Unfortunately, pictures and details of the designer and bodice are minimal.
The Bieber's have made it clear on their social media that they are happier than ever. The couple is truly living their best lives despite past rumors trying to break their relationship.