Dr. Brian O'Broin educates students on implications of Brexit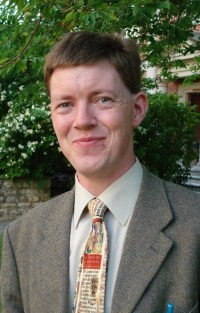 In room 223 of Preakness Hall on Sept. 24, Dr. Brian O'Broin, a native from Ireland, and English and Linguistics professor at William Paterson since 2003, gave a lecture to a room of staff and students about Brexit and its implications for the United Kingdom, Ireland, the EU and the world.
"In the past few years, I have felt the need to become socially engaged. I always had a particular interest in European politics," said O'Broin.
O'Broin seeks to educate American students about the importance of Brexit to the global economy and international affairs. Relations between the United Kingdom and Europe are under strain due to British Prime Minister Boris Johnson's suspension of parliament and the fear of a no-deal Brexit, which has made headlines in many major newspapers and media outlets.
Though this issue has been reported upon extensively in the international news, a recent survey by Fluent, a marketing and advertising firm, published by CNBC, demonstrates that Americans are much more concerned about the problems within their borders.
During the Brexit Referendum of 2016, almost three-quarters of Americans were not aware of the upcoming Brexit vote. Of those who were, 41 percent said they did not know if it would be a good or bad thing for the United States.
After three years of political debate and gridlock on getting a deal to leave the European Union, those numbers still remain high.
At the start of O'Broin's lecture, he talked about Prime Minister Johnson's prorogation of parliament, which was ruled unlawful by the Supreme Court. As a result of this overturn, Parliament will resume debate over Brexit and a vote of no confidence of Boris Johnson as Prime Minister.
Later on in the lecture, Professor O'Broin talked about the history behind the birth of the EU, its role in world politics and the leading causes of Brexit. O'Broin also discussed the benefits and drawbacks of being a citizen in the European Union.
He went on to talk about how the British have reasons to be concerned about the expansion of the EU. From their concerns emerges a fear of a loss of sovereignty.  This has resulted in the citizens of the UK voting against membership in the EU.
"I wanted to explain to people how that happens and why, although the repercussions are serious, it isn't going to be the end of it," O'Broin said.
Lectures like these will continue to be held on campus for students who are interested in learning about politics outside of their borders.
"I like to give my time for the public good. As an educated scholar from Europe with a strong private interest in the EU and Brexit, I want to share what I know with the community, but I think it would be a fantastic idea for there to be a series of lectures like this one here in the University," said O'Broin.