Spring Break 2019: Continues to live up to its wild reputation
Spring break 2019 is officially here so you know what that means. College students are headed down to the beach for a wild week.
The term spring break is defined as a vacation period in early spring at universities and schools that started in the 1930's. Some of the most iconic spring break destinations include Florida, Arizona, South Carolina, Texas, and California. In recent years college students have taken a more tropically route by instead traveling to countries like Mexico and the Dominican Republic. The website Statravel offers college students deals for places like Cancun, Panama City Beach, and South Padre Island in Texas.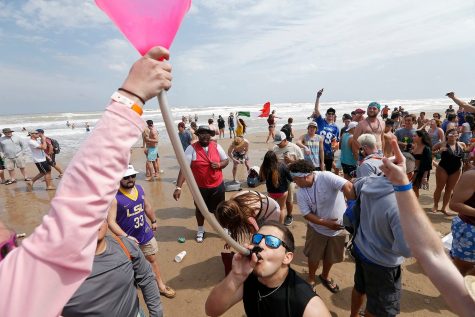 College students that go away to these spring break destinations excessively drink and party. According to the Centers for Disease Control someone is killed every 31 minutes in a drunk driving accident during normal times. During spring break those numbers increase by 23 percent. Other negative situations college students may experience are black outs, alcohol poisoning, and drug consumption that can lead to hospitalization or legal trouble.
Despite these indicators college students continue to act recklessly and don't take the steps needed to be safe and healthy. The steps are as easy as:
Spring Break Safety
Plan a successful trip: do research on the destination, create an itinerary
Look out for your friends: arrive and leave together where ever you go, establish a place to meet in advance if you get separated, limit your friends alcohol if needed
Protect yourself: be aware of when you are uncomfortable, take precautions and avoid situations and people that may place you at risk for harm
Alcohol related incidents are too often the cause of spring break death stories. One of the more recent deaths occurred on March 8 in Cancun. Ahmed Altaii, a 19-year-old student from Michigan, fell from his hotel balcony on the seventh floor that Friday night. According the police his girlfriend reported that Altaii had been drinking.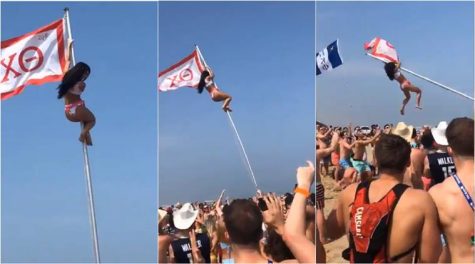 A spring break viral video this year that has been viewed more than five million times displays an unwise stunt. After watching other girls attempt to climb a flagpole and fail Haylee Hoefgen, a student from the University of Kansas thought she could do better. Encouraged by her friends she decided to climb the flagpole. The viral video displays Hoefgen and the pole crashing down on the beach. She only suffered minor injuries and is now known as the "flagpole girl."
As spring break 2019 is coming to an end all college students should learn from the many mistakes they made this year. Spring break continues to live up to its reputation of a wild few weeks where college students party and drink excessively. Maybe some day there will be responsible college students who drink reasonably, don't attempt to climb flagpoles, and who decide to stay home and apply to jobs and internships instead. Until then, follow the spring break safety steps for an enjoyable and relaxing spring break!