WPU Women Fall to Montclair State 73-52
The WPU Women's Basketball team took a tough loss to the rival Montclair State Red Hawks.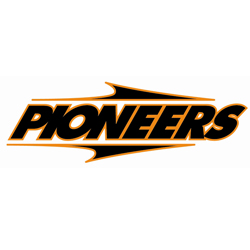 The William Paterson University Pioneers (13-8, 8-6 NJAC) fell to the Montclair State University Red Hawks (19-2, 12-2 NJAC) by a score of 73-52. The Pioneers struggled to contain the height and size of the rival Red Hawks and lacked the offensive firepower to keep up.
The Pioneers were able to keep the game close until halfway through the fourth quarter after the referees did not call what looked to be a back court violation on Montclair. This lead to a three-pointer by Red Hawk senior guard Zoe Curtis which put MSU up by 13.
Although finding offense was an issue for the Pioneers, senior guard Nikole Williams scored 13 points on 50 percent shooting. Freshman guard Gabby Harris scored 9 points on the night. Still, the Pioneers only shot 32 percent from the field. On the glass, senior forward Tori Woetzel led the team with 9 total rebounds.
William Paterson's defense had an up and down night. WPU was able to force 17 turnovers, but weren't able to stop the Red Hawks in the paint. Junior guard/forward Katie Sire and junior forward Taylor Harmon beat up the Pioneers down on the low block.
If the Pioneers are going to rebound from this game, they have to do a better job protecting the rim. The Red Hawks scored a whopping 42 points in the paint. Montclair's forwards had the size advantage and used that to attack William Paterson all night. With the New Jersey Athletic Conference playoffs on the horizon, keeping teams away from the rim may be a priority.
As the second quarter was coming to a close, it looked like the Pioneers were going to have all of the momentum heading into the locker room. The Pioneers were only down 4 points with 5 minutes left and then MSU went on an 11-point run to end the half.
In the first quarter, the Pioneers got off to an extremely slow start. Falling behind 14-1 early in the first. It took eight minutes for WPU to hit their first field goal, which came on a short Woetzel jumper. They were able to score 7 more points before the quarter was over. However, it still left the Pioneers in a position to try and claw their way back into the game.
Looking ahead, the next game for the Pioneers is on the road at Rutgers-Newark (8-13, 6-8 NJAC) on Feb. 4. Then a home game against The College of New Jersey (10-10, 7-7 NJAC)on Feb. 8.