Following suicide, William Paterson to pay $800,000 to alleged rape victim's family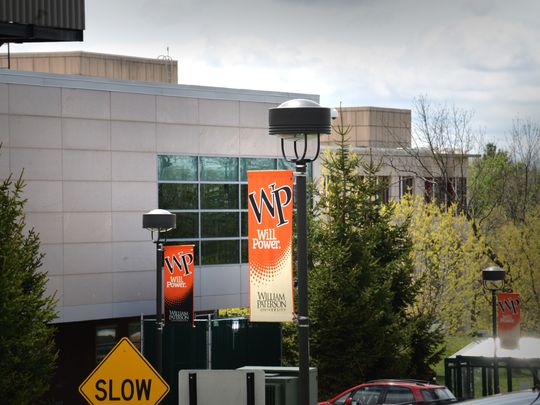 The Locklear family has been paid $800,000 by William Paterson University after failing to investigate rape allegations at the Sigma Pi fraternity house that preceded the suicide of Cherelle Locklear on Nov. 22, 2015.
The suit claims that Locklear, a 21 year-old third-year student at William Paterson, reported to the victim services coordinator on Oct. 26, 2015, that she was raped. Locklear had attempted suicide by overdosing on pills and was subsequently hospitalized on Oct. 15, 2015, a week and a half before reporting the rape. According to her mother, Marquesa Jackson-Locklear, the school did not immediately address the rape allegation or report it to the authorities.
"There was a downhill slide in terms of her emotional state because no one was paying attention to these allegations," Locklear's attorney, Peter Till, said to News 12 New Jersey. "No one was reaching out for her."
On Nov. 22, 2015, a month after her first suicide attempt, Locklear was found dead in a dorm bathroom. The suicide took place two months after the alleged sexual assault.
According to the suit, the alleged assault took place at an off-campus location known to WPU students as the "Theta Tau house," which is the home of the school's Sigma Pi chapter. The person who was reported as the rapist was a former student and fraternity member, the suit stated. The alleged rapist was never confronted or charged, and continued for three semesters at William Paterson University after Cherelle Locklear's rape allegation.
The case has been ongoing since September of 2016. Under the terms of the agreed settlement, the university has paid the Locklear's $800,000, but still admits no wrongdoing.
The lawsuit alleged that the WPU victim services coordinator violated Title IX of the Education Amendments of 1972. This statute states that no person should be discriminated against on the basis of sex. The suit argues that by not immediately reporting the assault to university police, the WPU employee violated this statute.
The Locklear family alleged that this coordinator did not report the rape to police for over a month.
"She was on campus for an extended period of time not knowing whether those culprits were still on campus and still had the potential to hurt her again, and that's the Title IX violation," Till said.
"The legal matter that commenced after the tragic death of Locklear has now been resolved by an agreement that is acceptable to all parties and with no admission of wrongdoing or liability by the university," said Mary Beth Zeman, senior director of public relations, in a statement.
As part of the settlement, WPU has also agreed to create a memorial on campus for Locklear, according to Bradley Rice, another attorney that represents the Locklear family.
Locklear was born in New Brunswick, where she lived all her life. She graduated in 2012 from Jackson Liberty High School. Locklear was an active part of the WPU community. She was a member of Delta Epsilon Sorority and a member of Hope Cathedral in Jackson. She was described by her family as a "promising, loving, bright, young African-American woman and a popular student at William Paterson University."