William Paterson Outlasts Rutgers-Camden 83-76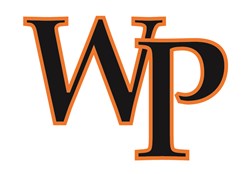 The William Paterson University men's basketball team (12-9, 7-7 NJAC) protected their home court on Wednesday as they defeated conference foe Rutgers-Newark (11-10, 4-10 NJAC), 83-76. Junior forward Sean Smith lead the charge for the Pioneers with a team-high 18 points.
The Pioneers began the game in a 2-3 zone defense with the addition of a full court press while the Scarlet Raiders responded with a pressured man-to-man defense. Early in the first half, sophomore guard, Domenic Mignone  asserted his playmaking abilities, notching five assists in the first half alone.
Classmate, Nasir Fields also caused problems for the the Scarlet Raiders with his presence in the paint. Standing at 6'5" 260 pounds, Fields acquired five crucial rebounds in the closely contested first half. In an attempt to keep the game close Rutgers-Newark briefly ran a full court press that would cause minor problems for the Pioneers, but not enough because the Pioneers were able to take a 42-39 lead into the halftime locker room. 
In the second half, the intensity of the game seemed to heighten; both on the floor and within the Pioneer's fan section. WPU came out firing on all cylinders following two consecutive jump shots from Smith and McLeod straight into a timeout. Following the quick break in the action, Rutgers-Newark's top scorers responded as they took a one point lead with 15:15 left in the second half.
For much of the second half the match was fairly even. No team was able to go on a run and the biggest point difference was only five points in favor of the Pioneers up until the 5:06 mark. There was however a major loss for the Pioneers during the close contest as Fields fouled out with 16 points and 5 rebounds with 20 minutes of playing time. Putting that loss aside, the Pioneers rallied in conclusion of the game. Smith would knock a three pointer with 4:07 left that shifted the momentum. It seemed to swing in favor of the Pioneers defense, because the Scarlet Knights could not find any consistent scoring in crunch time.
During a critical time towards the conclusion of the game it was clear that head coach Brian Chapman wanted the Pioneers to keep the ball out of Rutgers-Newark's guards hands as long as possible, knowing that time was in the Pioneers favor. After missed opportunities from the Scarlet Knights and with the Pioneers executing Chapman's gameplan, the team was able to secure their 12th victory on the season and keep their NJAC tournament hopes alive.
Alongside Smith and Fields' scoring loads, Mignone lead the team with 7 assists, while adding 10 points. Anthony Uribe and Malcom McLeod added nine tallies each, while junior Myles McLeod and sophomore Justin Lingat added 13 and eight points off the bench.