Judy Woodruff speaks at William Paterson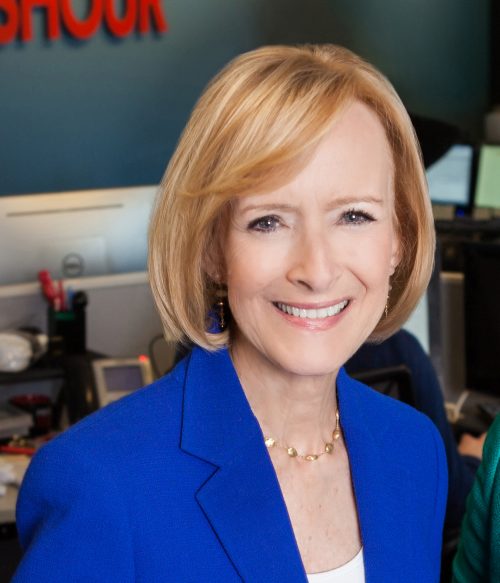 Judy Woodruff spoke to a packed house at the Shea Center for Performing Arts at William Paterson University on Thursday, Dec. 6 as part of the university's 40th annual Distinguished Lecturer Series.
In the crowd was a mix that consisted of students, professors and fans who were on the edge of their seats, hanging onto every word she spoke. Her emerald blazer and aura of quiet confidence captivated a crowd that would roar with applause after every question she answered. 
Woodruff is currently the sole anchor and managing editor of "PBS NewsHour." She is also the co-founding chair of the "International Women's Media Foundation."  This foundation is designed to promote and encourage women in the communication industry worldwide. Woodruff founded the organization after she experienced firsthand the paucity of international female journalists she had met during her travels.  
However, Woodruff's success was fraught with obstacles. She was faced with blatant sexism at the start of her career. A mathematics major at Meredith College in Raleigh, North Carolina, Woodruff she met a calculus professor who voiced his backward idea that women should not pursue a career in math. Woodruff subsequently transferred to Duke University to pursue a political science degree. She interned for two summers in local government. Still, she was discouraged by colleagues from working in Washington D.C. because of the mistreatment of women. 
Once Woodruff graduated, she was hired by an ABC affiliated newsroom in Atlanta, Georgia as a secretary. She ascended to the rank of reporter at a CBS affiliate, despite sexist remarks from her superiors. Woodruff advises aspiring journalists to not get discouraged.
"We are always going to need information. You may have to be prepared for a few lean years in the beginning," Woodruff said. "I know some of these startups don't pay as well. Your passion has to overwhelm a desire for getting food on the table." 
With regards to the current plague of fake news, Woodruff said it "makes my blood boil." She said it paints the press as the enemy of the American people when it is quite the opposite. While Woodruff is passionate about this topic, she remained extremely professional when speaking of less than favorable leaders. Specifically, when Jim Acosta and having his White House press pass revoked for alleged aggression towards an intern.
"Reporters should be skeptics, not cynics," Woodruff said. 
Woodruff is an inspiration to aspiring journalists worldwide. She has maintained her professionalism while covering major events that shaped American history, like being in the press pool when President Ronald Reagan was shot and watching the twin towers collapse while on air. Along with her co-anchor, Gwen Ifill, they paved the way as the first two female anchors on an American network broadcast. 
Woodruff ended the chilly Thursday night by reminding the audience, "Freedom of the press keeps democracy strong."