WPU Men's Basketball Season Preview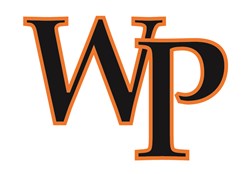 After starting their season on a bit of a sour note, dropping a back and fourth battle with the Jim Calhoun lead, University of St. Joseph-Connecticut on Friday night, the William Paterson men's basketball team (0-1, 0-0 NJAC) will return to the home floor at the Sports and Recreation Center tonight with a non-conference matchup against Moravian.
The Pioneers are fresh off a 2017-2018 season in which they attained 16-13 mark (9-9 NJAC) during the regular season, earning the sixth seed in the NJAC tournament and riding the "Cinderella Story" narrative past third seeded, New Jersey City and second seeded TCNJ en route to the conference finals where they fell to top seeded Ramapo by a 67-59 score.
Because the team's run from a year ago stretched deep into the conference tournament and the return of a majority of the roster, head coach Brian Chapman hopes the team can use their playoff experience to continue the same mindset; maintaining good chemistry and being good teammates through the peaks and valleys of a long season.
Chapman returns for his fourth season at the helm for the Pioneers, having posted a 37-39 record since taking over the head coaching job in the middle of the 2015-2016 season. He is assisted by Dan Halewicz and Chris Moran. 
Entering the new season, the Pioneers are met with the challenges of losing multiple starters from last season's lineup.  Perhaps the tallest task for the Pioneers will be replacing the production of four-year player, Richy Espinal who averaged 16.8 points per game with the addition of 8.8 rebounds per game.
Despite the loss of Espinal, Chapman believes this years roster has been constructed with enough talent to account for the recent graduate.
"We have two or three guys that play in [Espinal's] position that can help make up for the production that he provided," Chapman said.
Junior Sean Smith is among the top returners for WPU, coming off a season in which he broke the record for three-point field goals in a season with 80. Sophomore Domenic Mignone and junior Henry Voorhees have returned for their second seasons with the Pioneers and are expected to have increased roles based off their expected inflation of minutes. Junior Anthony Uribe has returned to the program following a one year hiatus, while junior Myles McLeod will join Pioneers after transferring from Centenary University.
 "The key for us will be getting better as the year goes on as each players grows into their roles," Champan said.
The Pioneers will travel to Worcester, Mass. to play in the Ted Coghlin Memorial tournament beginning on Friday, Nov. 15. The Pioneers will open conference play on the road against Route 46 rival, Montclair State on Tuesday, Nov. 20 before returning home on Monday, Nov. 26 for a non-conference game against Baruch College.