President Helldobler Keeping His Promise With Listening Tour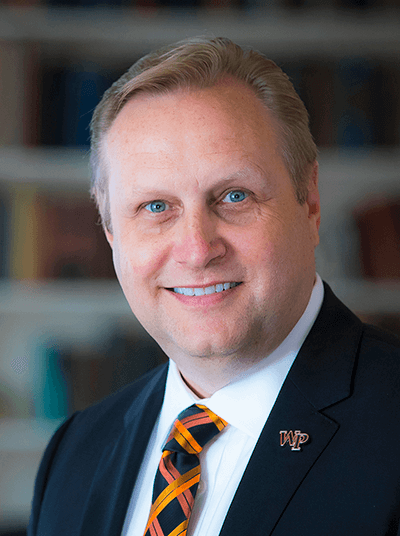 The level of trust between public figures and the masses has seen better days.
Promises, often made with the intention of never fulfilling them, are made and, often, not kept.
That's why it's all the more impressive what first-year President Helldobler has been able to do in the first two months of the fall semester.
Just like he said he would during his open forum in Ballroom A last February, Helldobler has conducted an extensive listening tour so far.
This is a great way to get a feel for what the students and faculty—the lifeblood of any college or university—want in terms of improvements, while also to gain a better understanding of the school's culture.
Don't believe it? Then check out Helldobler's Instagram page (@wpunjpresident), in which he documents some of the various clubs and organizations he's met with, along with some events he's attended.
In the past two weeks alone, he has accompanied members of the Pioneer Players to the broadway show "Head Over Heels," met with co-founders of the Center for Chinese at William Paterson University Margaret Lam and David Yen, attended the LGBTQ Prom that was sponsored by the William Paterson University Pride Alliance and meeting with students from the Office of Veterans and Military Affairs.
I have personally seen Helldobler's listening tour in action. I had a brief interaction with him at the Homecoming Carnival a few weeks ago, and just last week I saw him walking out of the student center, presumably listening to the colleagues or faculty members that he was surrounded by.
President Helldobler's efforts to maintain a public presence while bringing a refreshing personability to the presidency and taking the time to listen to the community are commendable. The only way to truly get a pulse for what's going on and what needs to be done is to talk to as many people as possible from as many different backgrounds and activities as possible in order to formulate a general idea of a plan of action.
He really seems to have a genuine interest in the student body and isn't simply doing this tour for a nice photo opportunity.
Although there are certainly bigger problems (increasing enrollment through better recruitment tactics or making tuition more affordable) for a president to deal with in their first semester at the helm, the entire William Paterson community should be thrilled with President Helldobler's obvious eagerness to help improve the university for those currently here and those who will be here in the future.