WPU Sports Update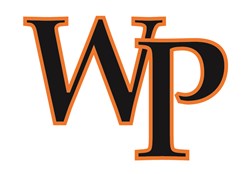 Eight William Paterson sports teams were in action this week, resulting in a 14-9 record overall for the Pioneers.
Football
The WPU football team (0-7, 0-6 NJAC) suffered a pair of  losses– on the road against No. 5 Frostburg State (6-0, 5-0 NJAC) on Saturday, Oct. 13  and at home against Christopher Newport (4-2, 3-2 NJAC) on Saturday, Oct. 20.
William Paterson struggled with turnovers and special teams against Frostburg State losing 56-0.  The Pioneers gave up two special teams touchdowns and turned the ball over three times.  Junior linebacker Corey Anthony has a solid day on defense with a season-high 16 tackles.
The Pioneers were within one score of Christopher Newport in the second half but could not complete the comeback, as 21 unanswered points in the fourth quarter resulted in  39-10 defeat.  Senior wide receiver Kyle Fanning threw for the Pioneers lone touchdown of the game, connecting with junior wide receiver, RaeQuawn Bridgeman on a trick-play from 37 yards out.
The Pioneers will travel to The College of New Jersey (1-6, 1-5 NJAC) on Saturday, Oct. 27.
Men's Soccer
Men's soccer improved to 11-5-1 (4-4 NJAC) this week and clinched an NJAC tournament bid after securing victories in two of three matches.
The Pioneers defeated Kean University (5-6-3, 1-4-1 NJAC) on Saturday, Oct. 13, 1-0 on a goal from senior forward Brandon Harley in the 73rd minute.  Freshman goalkeeper Gabriel Reyes made five saves to shutout the Cougars.
The Pioneers then travelled to SUNY New Paltz (10-5-1) for non-conference matchup on Tuesday, Oct. 16 where they picked up a win in a 4-2 decision.  Sophomore forward/midfielder Christopher Fuentes scored twice in the first 25 minutes.  The Pioneers went up 3-0 in the 39th minute on a penalty kick, converted by senior forward/midfielder Jordan Saling, and never looked back.
The men's team did falter in a road conference tilt Rutgers-Camden (12-4-2, 5-2-1 NJAC) by a score of 3-1 on Saturday, Oct. 20.  Despite the loss, the Pioneers clinched their second consecutive NJAC tournament birth.
The Pioneers will complete their regular season slate on Wednesday, Oct. 24th at 7:00 P.M. with a home match against the Roadrunners of Ramapo (13-2-2, 5-2-1 NJAC).
Women's Soccer
The women's soccer team (6-10, 2-6 NJAC) went 1-1 this week, defeating Kean University (4-6-4, 2-3-2 NJAC) on Saturday, Oct. 13, 2-0 behind two goals from junior forward Marisa Adelman, who extended her conference best marks in goals (15) and points (33).
The Pioneers dropped their senior night contest after surrendering a pair of goals to Rutgers-Camden (8-6-2, 5-1-2 NJAC) on Saturday, Oct. 20.  Sophomore goalkeeper Erica Hickey picked up four saves in the loss.
The Pioneers will play their season finale on Wednesday Oct. 24 at Ramapo (3-12, 1-7 NJAC).
Field Hockey
The William Paterson field hockey team (7-9, 1-4 NJAC) had a 1-2 record this week, dropping contests to Stockton 3-0 (11-4, 3-2 NJAC) on Saturday, Oct. 13 and Route 46 rival, No. 7 Montclair State 2-0 (15-2, 5-1 NJAC) on Wednesday, Oct. 17.
The Pioneers defeated Albertus Magnus (0-11) in blowout fashion, 12-0 on Friday, Oct. 19. Junior midfielder Carly Miceli recorded a hat trick for the Pioneers with three goals, while seven additional players scored in their triumph.
William Paterson will travel to Stevens Institute of Technology (10-6) on Wednesday, Oct. 24 for a non-conference battle, before returning home for their final game of the season against Kean (7-10, 1-4 NJAC) on Saturday, Oct. 27 at 1 p.m.
Volleyball
William Paterson volleyball improved to 20-4 (3-4 NJAC) this week winning four out of five matches.  The Pioneers cruised to a victory on Saturday, Oct. 20 against Lehman (4-17) in three sets.  Junior Alyson Toman had 12 kills in the match, her 18th double digit total this season.  The Pioneers reached 20 wins for the 14th time in program history and the first time since 2013.
William Paterson will wrap up the regular season with their NJAC tournament fate on the line as they travel to Ramapo (9-18, 2-5 NJAC) on Tuesday, Oct. 23.
Tennis
The Pioneer's tennis team picked up their first win of the season on senior day against Rutgers-Newark (1-10, 0-5 NJAC) in a tight 5-4 battle.  The Pioneers ended their season with a 1-9 record after dropping two matches earlier in the week to Baruch (4-4) on Saturday, Oct. 13 and Kean (5-8, 1-3 NJAC) on Wednesday, Oct 17.
William Paterson hopes to have a better season next year after graduating just two seniors, Briya Smallwood and Jessica Papin-Yukhtanova.
Men's and Women's Swimming
Both the men's and women's swim teams kicked off their seasons this week and are off to a combined, perfect 5-0 start. The men's secured three victories this week, while the women picked up a pair of wins. Senior Drew Macchia and sophomore Vincent Giallombardo were both double winners in a 79-66 win for the men's team over Fairleigh Dickinson University-Madison (0-2) on Friday, Oct. 19. Senior Quinn Reynolds was a double winner, winning the 50 free and 100 back, while freshman Taylor Friedman also was a double winner the the women's 96-54 win over FDU.
The men's team also knocked off SUNY-Dehli (0-1) on Saturday, Oct 13, while both teams defeated The College at Old Westbury (0-1) on Monday, Oct. 15,
Both the men's and women's team be in action on Tuesday, Oct. 23 at Baruch (0-0).