Pioneer Soccer Drops Homecoming Match to Stockton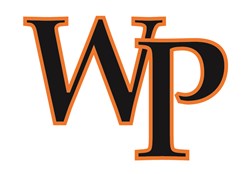 The William Paterson University women's soccer team (5-8, 1-4 NJAC) suffered a tough loss on the hands of Stockton (9-2-3, 3-1-1 NJAC), falling by a 3-0 count in their homecoming match on Saturday afternoon.
Despite the loss, Pioneer goalkeeper, sophomore Erica Hickey had a season-high 11 saves.  In one instance Hickey made an amazing diving save, but Stockton's Madison Dorney got the rebound and scored. The Pioneers had the strength of their defensive unit on display throughout the contest, however it was not enough to tame the Ospreys midfield attack.
"Erica had big saves, but we need to possess the ball a little more," said Pioneer head coach, Keith Woods. "They kept beating us to every ball."
WPU mustered just shots on goal compared to the opposition that totaled 14. Lorraine Moffitt found the back of the net on two of her three shot attempts for the Pioneers to which Woods credits the junior midfielders work ethic throughout her time with the program.
"Lorraine has been working hard and has done everything that is asked of her," Woods said.
Moffitt acknowledged that regardless of her play as an individual, it will take a team effort from the Pioneers to make the necessary adjustments moving forward.
"Everyone has made mistakes, but we need to keep working hard," Moffitt said. "We need to work on communication and the defense did a good job, but this is an entire team effort".
With a 5-8 mark with a 1-4 conference record and just four games remaining on the regular season slate, the chances the Pioneers secure a NJAC tournament birth are unlikely.  However, in a season in which they graduated 11 seniors and welcomed 10 first year players, an adjustment period was expected following a nine win season from a year ago.
The Pioneers will travel to take on Rutgers-Newark (5-6-2, 1-4 NJAC) on Wednesday, Oct. 10 before returning home to host Kean (3-5-4, 1-2-2) on Saturday, Oct. 13 at 1:00 p.m.