Pioneers lose 16-0 to Kean University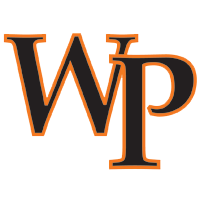 The Pioneers suffer their fifth consecutive loss of the season after being shutout by Kean. The Pioneers fall 0-5 overall and 0-4 in the NJAC. The Cougars won 16-0, extending WPU's two year losing streak another week.
Bend But Don't Break
Throughout the season, the biggest strength for the Pioneers have been their defense. The William Paterson defense played a bend but don't break style of defense in this game. Giving up few big plays and limiting scoring drives.
In their homecoming game, the defense only allowed 14 points by giving up two field goals, a touchdown and a two-point conversion. The other two points came as a result of a holding penalty called on the Pioneers in the end-zone, which resulted in a safety.
One part of the Pioneers defense that showed signs of improvement was their pass defense. They were able to hold Cougars quarterdeck Rylan Pangborn to 89 yards passing and a touchdown. In addition to the pass defense, the WPU pass rush has also shown improvement over the past games.
Defensive line-men Chozen Davis, and Brandon Yaw both recorded 1.5 sacks. This comes a week after Davis recorded two sacks against Salsbury University.
"Chozen is a great player, he's a great individual athlete, he's got some quickness off the ball that a lot of guys don't have," Coach Dustin Johnson said. "We are very fortunate to have him, and since camp he's been growing and learning and understanding techniques and offensive line play, and the more he develops up front, the sky is the limit for him."
The run defense for the Pioneers still remains to be their Achilles heal on this side of the ball. The Pioneers gave up 120 rushing yards to the Cougars. However they did not give up a rushing touchdown.
Offensive Struggles
In order to win a football game, a team needs to be efficient on both sides of the ball, and the Pioneers struggle on offense.  Throughout the season, the Pioneers passing games have been able to grow since they seem to be sticking with Tracy Fudge Jr.,  however the running game is still a problem that needs to be addressed.
This past weekend, the rushing attack for the Pioneers only gained a total of 18 net yards. As a whole, the offense ran of 59 yards and lost 41 yards, averaging 0.6 yards per carry. In order to have a good passing attack, the Pioneers need to address the run, because once a team becomes one dimensional, it makes them predicable.
The most efficient running back for WPU was Kobe Roberts, who rushed 10 times for 35 yards.
Fudge and Cornelius Kinchen combined for a total of 138 passing yards.
At times, it would seem like the Pioneers would get the offense moving and would get into a groove, for them to only get in their own way with penalties. There were multiple instances when the Pioneers would move into Cougar territory and they would get called for drive killing penalty. The Pioneers were penalized eight times for 78 yards.
"Offensively I think it's focus. I think we get down here and, you know, it's uncommon territory to us, and the guys tense up a little bit," Coach Johnson said when asked about the offensive penalties. "So we have to make sure in practice we give them more of the scenarios and try to give them a few more live situations maybe verses our defense."
In order for the Pioneers to win, they need to improve offensively by being able to establish a run game and cleaning up the penalties.
The Pioneers will continue their search for their first win of the season on Saturday, Oct., 13 at 1:00 as they travel to  NJAC rival No. 5/6 Frostburg State University (4-0,3-0 NJAC).