This Concludes the Program–Young Sinatra IV
Def Jam rapper Sir Robert Bryson Hall II, known better as "Logic," released his fourth studio album, "Young Sinatra IV," at midnight on Friday, Sept. 28. The album debuted at No. 2 on the Billboard 200 with 167,000 album-equivalent units and 122,000 pure album sales behind the highly anticipated release of rap legend Lil Wayne's "Tha Carter V," which was released on the same day. 
YSIV is the second release of 2018 for the Maryland native, succeeding his seventh mixtape, "Bobby Tarantino II," which dropped on March 9 and claimed the top spot on the U.S. Billboard 200 with 119,000 album-equivalent units and 32,000 pure album sales.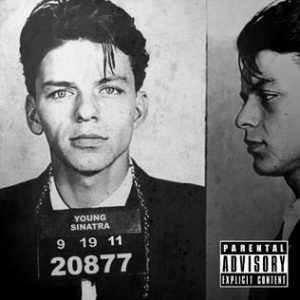 "YSIV" serves as the first album of the rapper's "Young Sinatra Series," as the proceeding three installments– "Young Sinatra" (2011), "Young Sinatra: Undeniable" (2012) and "Young Sinatra Welcome to Forever" (2013) were released as mixtapes.  The cover art for "YSIV" recreates the infamous Frank Sinatra mugshot, which was used on the inaugural "Young Sinatra" installment.
According to the album's final track, "Last Call," a tribute to Chicago rapper Kanye West's outro track of the same name on his debut album "The College Dropout" (2004), Hall states, "Uh, I hope you've enjoyed this 'Young Sinatra' experience, I know I have…Uh, this is prolly gon' be the last one though…Uh, this gon' be the last one for sure."
Sandwiched by thank you's, first on the opening track "Thank You" ft. Lucy Rose and The RattPack in which nearly four minutes of voice mails of literal "thank you's" from young fans around the globe who have felt inspired or saved by the "1-800-273-8255" rapper, and again on "Last Call," where Logic reflects upon his career and thanks all those who have influenced him, "Young Sinatra IV" consists of 14 tracks over 73 minutes, including three pre-released singles, "One Day", "The Return" and "Everybody Dies."
"Everybody Dies" makes another West reference by interpolating his 2007 track from the album "Graduation," "Barry Bonds," where West raps, "It's what ya all been waitin' fo', ain't it? What people pay paper fo', damn it." 
In another testament to West, on the album's third track "The Return," Logic raps, "I'm heartless like Kanye in '08…Yeah, that's word to NO I.D," a reference to the 2008 track "Heartless" off of "808s and Heartbreak" which was produced by West's long-time producer and Logic's biggest mentor, NO I.D. 
The album's title track, "YSIV," became the unfortunate dedication song to Pittsburgh rapper Mac Miller, who passed away three weeks prior to the album's release date on Sept. 7. In the song's intro, Logic raps, "It's that Young Sinatra IV shit right here…Rest in peace Mac Miller…It's been like 10 years…Here we go (yeah)."  In the outro, Logic states, "We love and miss you, Mac…For those of y'all who don't know man, Mac is the whole reason that I started doing this Young Sinatra shit," before rapping, "So, thank you, I appreciate you, love you and miss you, yeah—we just some motherfuckin' KIDS," a reference to Miller's third mixtape, "K.I.D.S." (2010) which served as an inspiration to Logic.
"YSIV" name drops and makes references to several other rap artists such as Jay-Z, Nas, Big L, A Tribe Called Quest, The Roots, The Notorious B.I.G. and 2Pac before rapping, "Respected by my peers from Drizzy to Cole to Kenny…Thank you for the love and inspiration, plenty," in reference to Drake, J. Cole and Kendrick Lamar.
The album's final track prior to the outro, "Iconic" ft. Jaden Smith, is an interpolation to Smith's single of the same name from his debut album, "Syre" (2017).  On the intro of the track, Logic pays homage to "Rap God" Eminem, saying "Shout out to that boy Slim Shady for all the love, yeah!" acknowledging the Detroit rapper by name dropping him on "Fall" off his 2018 album "Kamikaze," where Eminem spits, "I belong here, clown, don't tell me 'bout the culture…I inspired the Hopsins, the Logics, the Coles, the
Seans, the K-Dots, the 5'9″s."
The executive producer was Logic's in-house producer, "6ix," who has been behind the boards for the majority of Hall's work throughout his career. Additional features include all living members of Wu-Tang Clan: Ghostface Killah, Raekwon, RZA, Method Man, Inspectah Deck, Cappadonna, Jackpot Scotty Wotty, U-God, Masta Killa and GZA on "Wu-Tang Forever," Wale and John Lindahl on "100 Miles and Running," Hailee Steinfield on "Ordinary Day" and Kajo, Slaydro and Big Lenbo on "The Adventures of Stoney Bob."