Reality Check featuring Ethan Sacks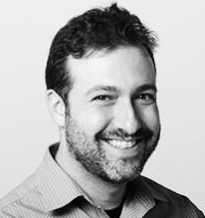 "This is something where you go in because you're passionate about, whether it's entertainment, sports or news," said Ethan Sacks, a freelance reporter at NBCNews.com and former film editor at the NY Daily News, to William Paterson students. "Or you know telling people stories that aren't getting heard."
The Society of Professional Journalists holds the Reality Check series on campus. The purpose of this series is to bring in outside journalism professionals to share their experience with students. The event also gives students the opportunity to ask the Reality Check guest questions on a live Twitter stream.
"The Reality Check has great significance because of its prominent guest and unique stories from all their perspectives," said John Fiorino, SPJ vice president. "Everyone has a different story and by them coming and sharing it to the students of William Paterson, it offers a peek into the media lifestyle that you can't find anywhere else."
Sacks is the first Reality Check guest of the semester. At the beginning of the Reality Check, he expressed that he always knew he wanted to be a journalist. Without a journalism degree, Sacks learned what he needed to by throwing himself in the field of journalism. He spent a lot of his time working in his school newspaper as well as interning at local community papers in New York where he said he learned the most.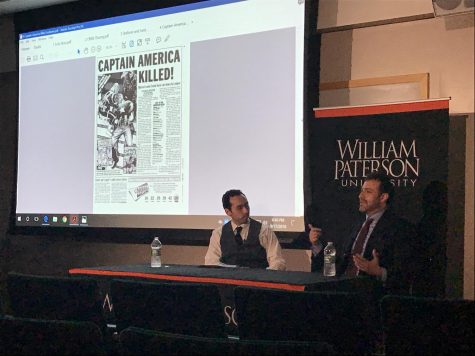 After teaching English for one year in Japan he came back when the Internet was booming. Sacks was one of the first website editors recruited by the NY Daily News. Sacks stressed how important internships were and still are to secure a job. He felt that because of his internships, he was able to begin his career at City Search before the NY Daily News.
"I think it's important to sort of stand out and give the impression that you know you're the first person they want to hire when there's an opening," said Sacks. "I do think really committing yourself is important."
The interview with Sacks highlighted his most prominent stories and the interviews behind those stories. He gave insight on what it's like to interview huge celebrities like Tom Hankins, Martin Freeman, Robert De Niro, Natalie Portman, George Lucas, Michael B. Jordon, Sylvester Stallone and many more.
Sacks conveyed the differences in the way the interviews are conducted. His experiences have taught him, in order to keep the interviews genuine, he needs to do research on each celebrity. Sacks said open-ended questions are usually helpful. When Sacks was asked by Dr. Hirshon, assistant professor of communication at WPU, if it's difficult when he's covering an emotionally invested story he said:
"I mean I enjoy it that much more cause I kind of feel like I snuck in like you know, like I got the ticket to the chocolate factory. I've gotten to meet a lot of the people I grew up either idolizing or really being inspired by."
What Sacks is most proud of is being able to use his journalism connections to hold charity events in which kids are surprised by their favorite Marvel superhero. He's done this for the NY Daily News and the Today Show. The goal of this event is to raise awareness for the chosen charity. Sacks said this is a way he channels what he loves.
After working 20 years for the NY Daily News, Sacks wanted to try something different. With a friend working for Marvel entertainment, he pitched his first Star Wars comic book. Although the comic book wasn't published, it became one step closer to eventually be published. Sacks now balances working in journalism and writing comic books.
Sacks' successful career as a journalist has been like no other. He describes journalism as having a front row seat to history. The one thing he wanted the WPU students who want to work in the journalism industry to take away from the lecture was:
"I think the industry is transforming and we don't one hundred percent know where it's going. I think your generation; you have to be your own brand name."