Hurricane Maria: Deadliest Year Long Recovery
Today marks the one-year landfall anniversary of Hurricane Maria, the deadliest natural disaster in American history, causing billions of dollars in damages and claiming close to 3,000 lives.
William Paterson University sent a team of students and professors from its Communications Department to Vieques, Puerto Rico, three months after Maria to assist in relief efforts and to build a bridge of correspondence between Radio Vieques, a non-profit station, and  Brave New Radio, the university's award-winning station.
Since its initial visit to the island in January, WPU has donated essential devices such as hand radios and computer equipment vital for establishing a reliable means of communication around the hurricane-battered Vieques. Professor Lori Ramos traveled to Vieques in August to deliver a series of lectures, "The Oral History of Vieques," to high school students.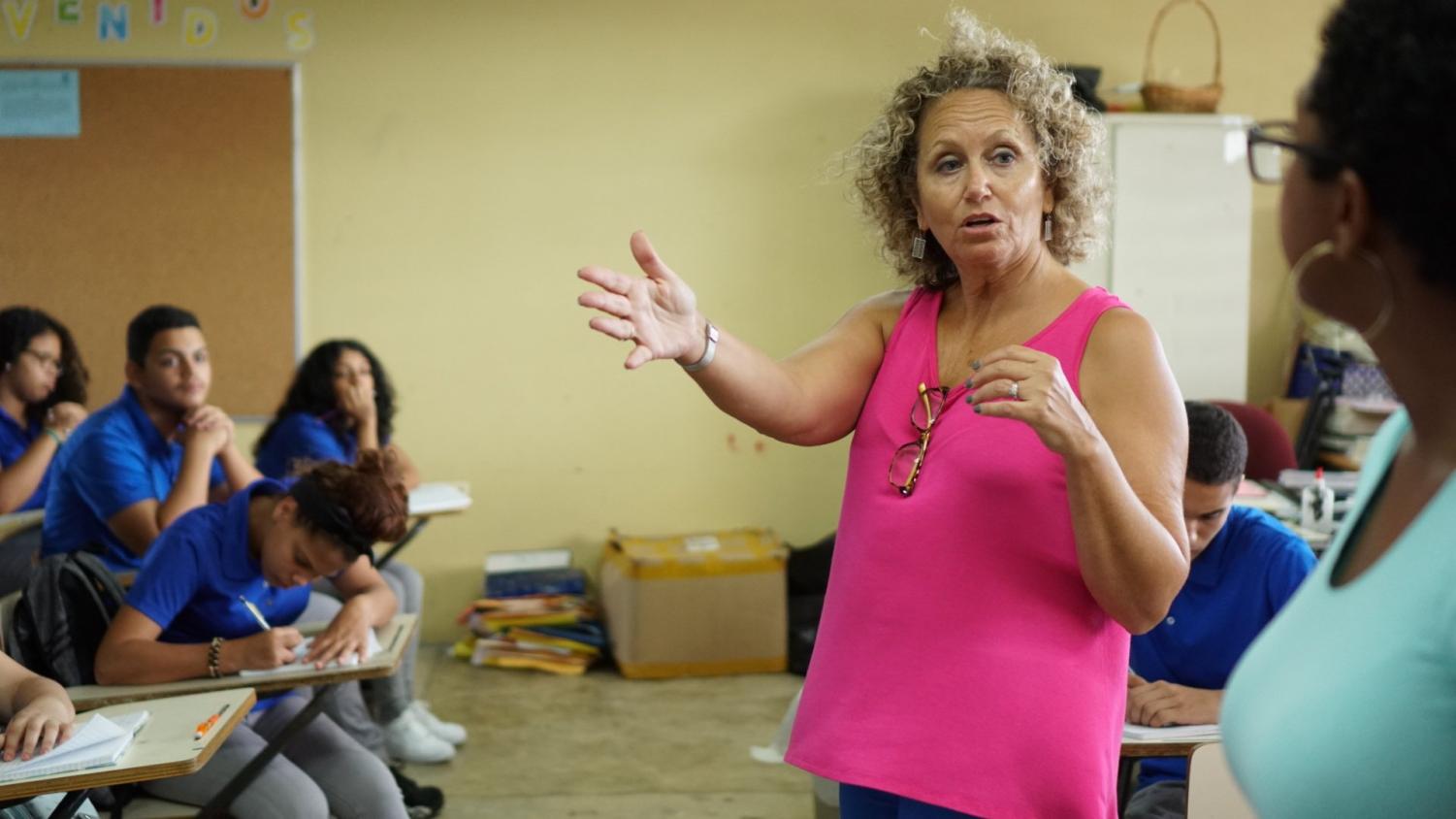 Jacob Martinez
WPU Alumni Shaney Lara has remained on the island since June to continue helping Radio Vieques and the Viequense youth, holding social media classes while also delivering speeches of her experiences to kids in schools and the local Boys and Girls Club. Lara's efforts, supported by limited funding and receiving little recognition, underline the fact that "people here still need more help."
Slow Recovery
A year after the storm made landfall Puerto Ricans continue to live in adverse conditions with some parts of the island lacking power, gas and medical services. Recently, news stations around the island are finding shipping containers filled with food and supplies still sitting in remote locations. In Vieques, a small island off the eastern coast of the mainland, anyone in need of emergency care also faces a two-hour ferry ride to the nearest hospital.
"We have protocols in place for emergencies, but thankfully we have yet to need to call an ambulance here," said Carmen Delerme, principal of German Rieckehoff High School.
Days after Hurricane Irma blew past Puerto Rico, leaving over one million without power, Hurricane Maria ripped through the island causing more than $90 billion in damages. After initial claims of successful response efforts by the Puerto Rican government, President Donald Trump declared 16 lives lost was not "a real catastrophe." A recently released study conducted by researchers from George Washington University found the storm killed a total of 2,975 people. President Trump stated his administration did a "fantastic job in Puerto Rico" one day after the report was released.
In an interview conducted by Telemundo 51 in Miami, Florida, FEMA Federal Coordinating Officer of Puerto Rico Justo Hernandez stated $28 millions worth of relief funds had not been released due to a "lack of transparency" between the agency and the Puerto Rican government. President Trump has echoed the sentiment in a series of tweets directed at the Mayor of San Juan, Carmen Yulin Cruz who has spoken out against the Trump administration on multiple occasions.
WPU will be assessing the possibility of a return trip to Vieques in December with a new group of students who will record and report on the current state of the island and its residents.