Volleyball Winning Streak Snapped, Following Loss to Kean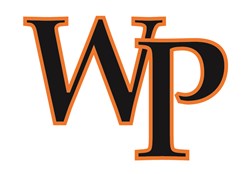 WAYNE, N.J. — The Pioneers (9-1, 0-1) met their match Tuesday night in their first NJAC matchup of the season against the defending champions, Kean University (9-3, 2-0).
Coming into the match riding a nine-game winning streak, sweeping their opponents in seven of nine contests, this time it was William Paterson that was on the other end of a sweep on the paws of the Cougars.
"This was a hell of a match," WPU Head Coach Sandy Ferrarella said, following a 26-24 defeat in the final set of the match. "This is the best we have played against them in four years. We were hoping we could get one set underneath our belts, and we came really close, but to go 26-24 with them is amazing for us."
In a constant fight between both teams in the first set, the Cougars prevailed with a 25-17 victory over the Pioneers, despite efforts made by senior hitters, Amanda Lembo and Christine Griffith. 
Junior, Alyson Toman had a match-high of 12 kills, which helped keep William Paterson alive in the second set before falling by a count of 25-23.
The third set was full of energy from start to finish. After back-and-forth kills, defensive scoops, and an ace by Lembo, the Pioneers held a 24-22 lead before the Cougars rallied for four consecutive points to claim the final set.
"I'm really proud of my team they made some unbelievable plays back here, they stuck together, they fought all the way through, and I couldn't have asked more from them," added Coach Ferrarella. "This is a loss I can take because we went down fighting for every single point."
William Paterson will continue conference play as they travel to Glassboro to take on Rowan University on Saturday, Sept. 18 at 7 p.m.