William Paterson Student in Racist Video Releases Comment
William Paterson student Jasmine Barkley, who appeared with a Penn State University student in two racist videos that surfaced on social media early Sunday morning, issued a comment on Monday evening after she was removed from her sorority, Delta Phi Epsilon.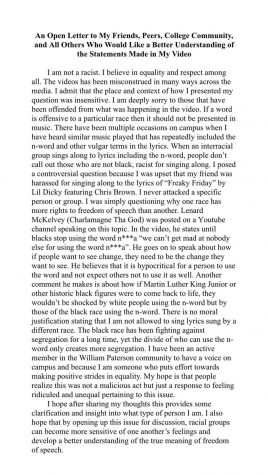 The videos show Barkley asking in a poll if it is OK to say "the n-word" if it's contained in song lyrics, referring specifically to Lil Dicky's song "Freaky Friday."
Her statement comes just days after Barkley was elected the Vice President of the Greek Senate. The Beacon will be following this story as it continues to develop.