Braveathon Tackles Its Tenth Year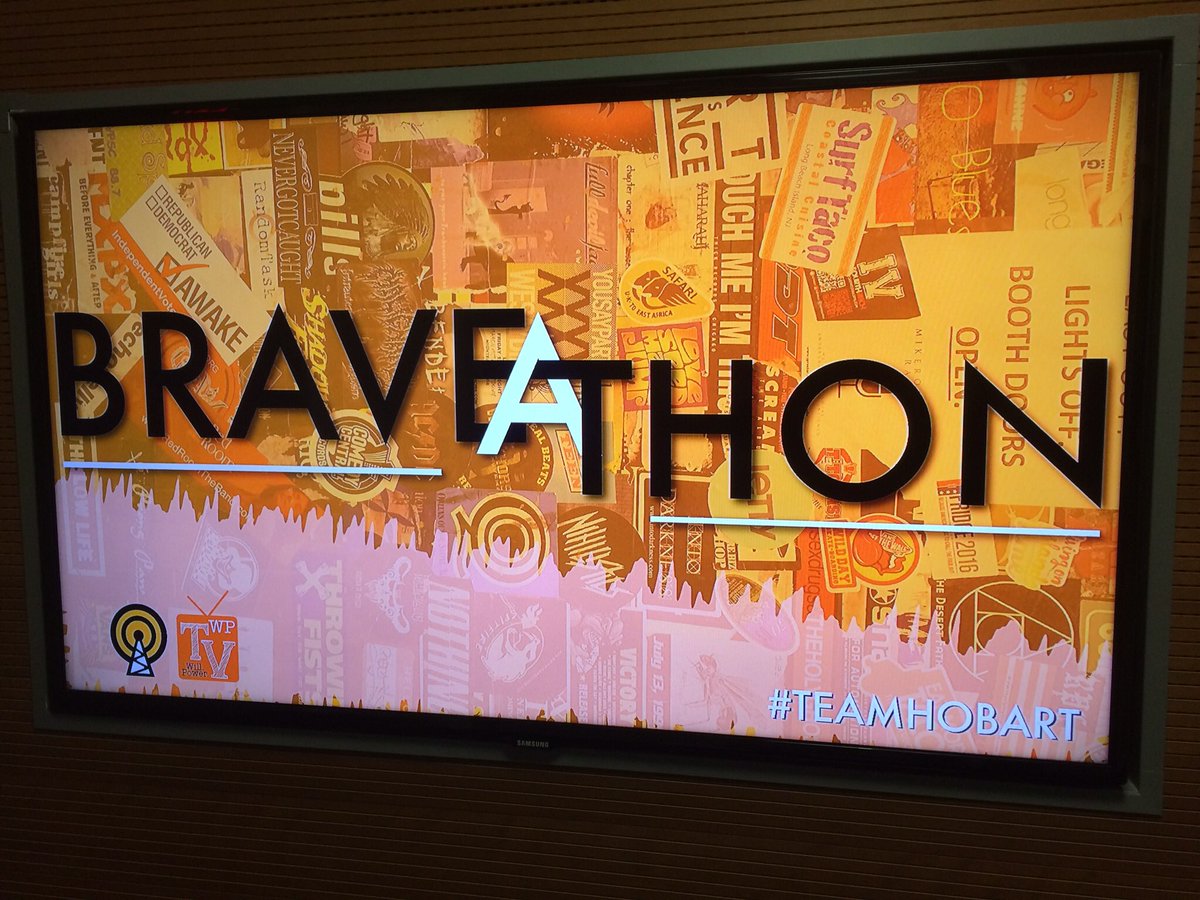 Music and television. The basis for a network where artists could find their voice, where their work could be heard. The basis for a thriving, ongoing program at an unassuming college in Northern New Jersey. A program that has prospered onwards for a decade, providing a venue for up and coming music artists to showcase their work. A program known as Braveathon.
Indeed, Braveathon has been a steady success at the Wayne, New Jersey college since its creation ten years ago. But how could this be? How did the program not fizzle away like many new businesses do in their first year?
"Braveathon was a concept created in 2008 by the radio's General Manager Rob Quicke," said station manager Sebastian Escobar. "Essentially, we wanted to provide a platform for local bands to come in and play, to really showcase their music. So they decided back in 2008 they were going to do a 15-hour long concert giving hour-long performances to 15 different bands. This year, it's our tenth."
But this year, the plans were slightly different. Escobar explains the convergence of radio and TV makes for a more immersive experience.
"This time, we're in collaboration with the TV studio," said Escobar. "So not only do we play the stream of the bands performing on our radio station, we also provide a stream on the TV studios, as well as on the YouTube channel, making available on radio, on TV and online."
The event's emphasis on 'indie', or independent talent, according to Escobar, is to stand out among the radio crowd.
"We promote indie talent because it's different", said Escobar. "Other stations, like those in New York City, are doing more mainstream things. We're not competing with radio stations, that's not our forte here, but the general consensus here is that we like to champion local musicians and local musicians aren't commercial, they're all indie. That's our primary focus here, to give local talents in the area an outlet to promote their music and that's what we do and will continue doing."
Even if the event's intention is to give said indie groups a voice, the odd few have gone on to make it big.
"The first act that comes to mind, one in the first Braveathon we had back in 2008 was Jeremiah Fritz, who's a Willy P alumn," said Escobar. "I know he went onto become part of the band the Lumineers, who had a big hit in either 2010 or 2011, sometime in the early 2010s. He's been very kind to remember his roots, being part of the first ever Braveathon and all, which is really cool. Maybe some others will become big too, who knows?"
To Escobar, Bravethon has no set expiration date.
"I could see us doing this for another 10, 20, 30 years," said Escobar. "If we can keep this tradition going, that would be great, definitely with some changes along the way. Maybe we can do an outside concert at some point, but most of all, we'll keep providing an outlet for local musicians to come and perform for 15 hours."
Whatever comes next, Escobar is ready. Having a devotion to helping local talent find their voice, along with a venue to provide said voice to them, Braveathon will hopefully continue for many more years to come.