Pioneer Spotlight: Under The Knife: A Pitcher's Worst Nightmare
The history of Tommy John Surgery and the epidemic among baseball's youth.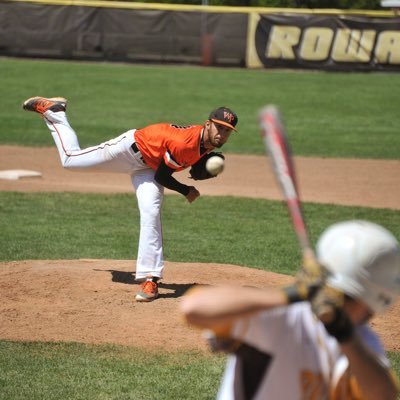 Hang on for a minute...we're trying to find some more stories you might like.
For William Paterson University's junior pitcher Eric Rosenberg, it was while pitching for his hometown of Paramus in 2014 when he had become the newest victim initiated into baseball's most discomforting fraternity.
"I threw a curveball, and I just felt a pop, and a warm, tingling sensation going up and down my arm — something unimaginable," Rosenberg said.
After getting an MRI, and being held out of competition, the aspiring collegiate pitcher struggled to throw the ball just 15 feet.
The MRI results showed that the 17-year-old had torn the ulnar collateral ligament (UCL) in his elbow completely off the bone.
If he wanted to continue his baseball career, Rosenberg needed to go under the knife for what is known as 'Tommy John" surgery.
As a pitcher, when you hear the term "Tommy John surgery," your heart skips a beat and your baseball career hangs in the limbs.
UCL reconstruction is a surgical graft procedure where the ulnar collateral ligament in the elbow is replaced with a tendon from elsewhere in the body.
Though Tommy John surgery is not limited to just baseball players, it becomes necessary when the UCL in the elbow becomes stretched, frayed or torn through the repetitive stress of the throwing motion. The risk of injury to a baseball pitcher's UCL is extremely high due to the unnatural overhand delivery, and the stress applied during the violent whip of the arm.
The surgery was first conducted in 1974 by Los Angeles Dodgers team physician, Frank Jobe, on the left arm of a pitcher by the name of…Tommy John.
At the time of John's revolutionary operation, a pitcher tearing their UCL was thought of as a career ending injury. Ulnar collateral ligament reconstruction was an experimental operation, so much so, that Dr. Jobe put the chances for success of the operation at one percent.
Since then, more than 400 current and former Major League Baseball players have had the surgery, with the number blossoming to a whopping estimate of 1,500 TJSs when including minor league, collegiate and high school players. The success rate of the surgery has increased drastically to 80 percent.
There's no denying the alarming spike in Tommy John surgery among young pitchers at high school and collegiate level.
The American Journal of Sports Medicine conducted a study on 790 patients that underwent UCL reconstruction from 2007-2011, the majority of the UCL reconstruction procedures were performed in patients aged 15-19 years (56.8%), followed by 20-24 (22.2%). The number of UCLR procedures significantly increased over time with an average rate of 9.12% per year.
The question is, why? No one knows for sure.
"I've thought about it. I've done my own research as to why I had it, why these professional pitchers are having it, and honestly it just boggles my mind," Rosenberg said.
WPU's graduate assistant athletic trainer, Ben Chianchiano attributes the increase in UCL injuries to a combination of two things.
"There is too much emphasis on volume and velocity in pitching," Chianchiano said, "There is not enough emphasis on strengthening outside of pitching and really cooling down and proper arm care."
From his experience in the field, he noticed that most pitchers will go from pitching in a game to resting on the bench and icing their arm. While Chianchiano encourages the usage of ice as a recovery mechanism to reduce swelling and inflammation in the arm, the time following the strenuous game action is vital towards strengthening the athlete.
"While you're pitching, you're tearing down muscle and you're building up lactic acid," Chianchiano said, "Something that I have implemented in my time here is a cool down process, which consists of a light ten minute run and a series internal and external, flex and extension exercises geared towards keeping lactic acid flowing and flushing the blood throughout the body."
The average recovery time for Tommy John surgery varies upon the individual. Studies have shown that the average timetable is 12-18 months which includes an extensive rehab process through physical therapy.
For Rosenberg, his experience with Tommy John surgery is in the rear view mirror, as he looks forward to assuming the closers role for the Pioneers this spring, transitioning from a starting role where he made the majority of his appearances during his first two seasons with the team. The move to the closers role at WPU brings Rosenberg full circle, having previously served as Paramus' closer during the 2015 season — his first taste of game action following TJS.
"Going on four years, post Tommy John and I'm back to where I was, if not stronger," Rosenberg assured, "Physical therapy helped a lot. It was a long road but I'm finally back to feeling the way I did prior to getting hurt."
Jeff Lombardi Jr., Sports Editor
Jeff Lombardi Jr. is a senior at William Paterson University.  He is currently studying print journalism with a minor in English writing and has been...