Pioneer Fall Sports Update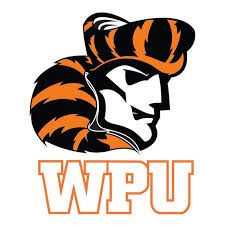 WAYNE, N.J.- Several of the Pioneer fall sports teams are more then half way through their seasons and are preparing for potential postseason runs.  As of Sunday evening, men's soccer is 9-3-1, women's soccer is 8-5, volleyball is 11-7, field hockey is 2-9 and Tennis is 0-7.
Men's Soccer
The men's soccer team has continued their impressive season, winning two of their last four matches.  They Pioneers came out on top over two NJAC opponents, Ramapo College 4-3 in double overtime, and New Jersey City University 3-1. Individual performances were highlighted by sophomore, Kyle Adams, who played the role of hero in the double overtime victory against Ramapo.  In the same match, the Pioneers received goals from Cameron Allen, Charlie Lizardo and two from Adams. In the Pioneers win over the Gothic Knights of Jersey City University, goals were scored by Adams, Allen, and JP Gonzales, while goalkeeper  Tim Morris had four saves.
Despite losing a hard fought battle against Kean University by a score of 2-1, they were able to avoid defeat by going the distance in double overtime in a non-conference bout with Desales University, that ended in a 2-2 tie. The Pioneers currently sit in third place in the  New Jersey Athletic Conference (NJAC) with a conference record of 3-2-0.
The Pioneers hit the road to take on Route 46 rival, Montclair State University Red Hawks, Wednesday, October 11.
Women's Soccer
The women's soccer team has picked up their play as of late, winning four out of their last five matches, which included a four match winning streak.
Over the course of their winning streak, the Pioneers secured victories over Ramapo College 4-0, New Jersey City University 6-1, John Jay College 8-0, Drew University 2-1, but lost to Kean University 2-1.
During the streak, sophomore, Kristen Bowe netted four goals, sophomore Marissa Adelman six goals and senior Kristina Favo three goals. Due to stellar her play, Adelman was a recipient of her NJAC leading, third conference player of the week award. Just as impressive fashion, the Pioneers were able have two shutout victories, which can be credited to the fantastic play of Angela Sandelli. The Pioneers are now 8-5 overall and are 2-3 overall in the NJAC, which ranks them fifth in the conference.
The Pioneers next match is on Oct. 11 home to William Paterson's Route 46 rival Montclair State University.
Women's Volleyball
As the Volleyball season continues the lady Pioneers volleyball team has kept up their consistent play, winning four of their last six matches, which included a pair of two game winning streaks. The four wins came against New Jersey City University, College of Saint Elizabeth, York College and Maritime College all by a score of 3-0. Unfortunately, the Pioneers suffered losses to NJAC foe, Stockton University 3-0, and Farmingdale State College 3-2.
Over the last six games the Pioneers have been led by Alyson Toman, who has continued her impressive season, recording 56 kills, adding to her team leading 193. Both Christine Griffith and Amanda Lembo have recorded triple digit kills with 148, and 117 respectively. Kendall Caruso has added an incredible, 482 assistants, good for third in the conference.
Entering the final stretch of the regular season, the Pioneers own a subpar 1-4 mark in NJAC play (8th) despite an 11-7 overall record.  The Pioneers will host the Red Hawks of Montclair State University at home, at the Rec Center on Oct. 12.
Women's Field Hockey
The women's field hockey team continues to struggle this season, having lost their last three matches, extending their losing streak to seven games. In their last three games the Pioneers were handed loses by Union College 3-2, The College of New Jersey 3-0 and Montclair State University 3-0.  The lady Pioneers currently own a 0-3 NJAC conference record while dropping to 2-9 overall.  The Pioneers next game is at home at Wightman Stadium against Misericordia University.
Women's Tennis
The season long struggle for the Pioneers tennis team continues as they remain winless on the season. Their most recent loss was handed down by Drew University in a 9-0 defeat. Overall the Pioneers are 0-7, which includes a disappointing 0-5 record in NJAC play. The Pioneers next match is at home against The College of Staten Island on Oct. 11.