The Guide for the Return of Fantasy Hockey
Our John Fiorino is here to get you through the stress of picking a championship fantasy team.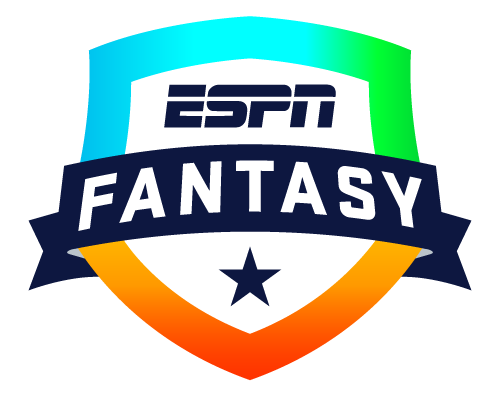 Fantasy season; the season prior to the NHL regular season is finally upon us. Whether you're a returning player or a completely new one, this is the guide to get you through the stress of the ESPN timer beeping down from 10 seconds before the puck drops at 7:00 p.m. on Wednesday October 4.
THE TOP AND EARLY ROUNDS (1-6)
There is not much to say here since the early rounds tend to be straightforward. The biggest piece of advice is to not take a goalie too early. Even the world's best Carey Price is not first couple rounds worthy. In a league where even the worst teams in the league score over two goals per game, it is worth it to grab the top tier talent when it's there. If you wait too long, those players could be gone in the blink of an eye.
Some potential steals are Auston Matthews, Patrik Laine and Leon Draisaitl. Looking at the names one would think, "how are they potential steals when they are some of the best young players in the game?" and that's because they are all ranked out of the top 20. All of the young guns had over 60 points last year, and the 2016 no. 1 Overall Pick hit 40 goals. Other low ranked elite players to keep an eye on are: Erik Karlsson (no. 30) John Tavares (no. 32) and Johnny Gaudreau (no. 51).
Proceed with caution with the highly ranked Joe Pavelski as Patrick Marleau has moved on to Toronto while both Joe Thornton and Logan Couture continue to age. Pavelski will soon become the biggest name for the opposing defense to shut down and that may prove costly on his production.
THE MIDDLE ROUNDS (7-13)
So all the elite players and some goalies are gone, maybe a lot if the other members of your league drafted them early. Regardless of who is left, now you find a goalie. With the emergence of the young and talented, Connor McDavid, goaltender Cam Talbot of the Edmonton Oilers will be a hot pickup. The potent offense in Edmonton surprised everyone last year and went to the second round of the Stanley Cup Finals only to lose to the Anaheim Ducks in a game 7. Despite the offense posting a stellar 2.96 goals for per game, Talbot is an excellent shutdown goaltender that keeps the Oilers in every game he plays. In the event he and the great Montreal Canadiens goaltender Carey Price go before you have a chance to pick, don't worry, there are still plenty of opportunities left.
Matt Murray is the last line of defense on a back-to-back Stanley Cup Champion Pittsburgh Penguins team. While the Penguins have lost some pieces, most notably, Marc-Andre Fleury to the Vegas Golden Knights in the expansion draft, they are still one of the best teams in the league led by Sidney Crosby. The category "wins" is always a big one, thus making Murray a safe pick because even if he has an average season, the Penguins are still a safe bet to win many games throughout the 82-game season.
Another option is in the nation's capital, Washington D.C. with Capitals goaltender Braden Holtby. Holtby was a back-to-back finalist for the Vezina trophy. The award is given to the goaltender who is the best at his position as voted by the general managers of all NHL clubs, according to nhl.com. Holtby won the award in the 2015-16 campaign and came in second last year to Sergei Bobrovsky of the Columbus Blue Jackets, who is another good pick in net.
Around the league there are a couple question marks. The Calgary Flames picked up Mike Smith who has seen most of his prime years go to an Arizona Coyotes team that was sub-par at best for the last decade. That being said, Smith is still a good positional goalie and the Flames have bolstered their defense by adding Travis Hamonic in the offseason. If you decide to take a chance on Smith, do not draft him high, but he could be a reliable second or third goaltender depending on how the Flames preform as a team.
In Los Angeles is two-time Stanley Cup Champion Jonathon Quick who is also looking at his prime in the rear view mirror. Quick's great start to the season last year was overlooked by a season-ending leg injury. The main concern is, at this stage in his career, can he rebound from a major injury like the one he sustained last season. Down in Tampa, Florida Andrei Vasilevsky finally has the number one spot locked down since his competition for the past few seasons, Ben Bishop, landed in Dallas in the offseason. Proceed with caution as a streaky goaltender can potentially mean a streaky team. If he has more times of excellent play than dismal play, Vasilevsky is a great pickup.
Getting back to skaters, this is where a lot of 20-goal scorers will land. Look for Bobby Ryan, Mikael Granlund and Ryan Johansen to go around this time. Remember that the amount of picks in a round is determined by the number of teams in the league. Some of the more known 20-goal scorers will go earlier if there are more teams. Always keep your eye out and continue to browse as others are picking.
THE LATER ROUNDS (14-22)
There's no doubt about it, the draft will eventually get slim pickens in the later rounds. This is where it is important to sort by categories. Two steals that are ranked low are Anders Lee and Rikard Rakell. Both were 30-goal scorers last year and play on the top lines of the Islanders and Ducks respectively. A good strategy here is to look at the linemates of the better players that were drafted early. An example would be on Sidney Crosby's left wing is 25-year old Conor Sheary. He, while not a known star, can still amass 50 points or more just by being on Crosby's side. In the event he drops a line, he then accompanies Evgeni Malkin. For the deeper teams like Pittsburgh, Edmonton and Washington, this strategy is great because there is pure skill up and down their lineups.
This is also the time to take a chance on young forwards or recent draft picks that have to prove themselves. Islanders rookie, Josh Ho-Sang is an example of a young player ready to take the next step. While he isn't even ranked in the top 300, it would not be surprising if he reached 40-50 points this year. Ho-Sang will be playing in a top 6 that contains five 20-goal scorers. With his speed and vision, Ho-Sang might have the chance to make some of them 30-goal scorers.
Nico Hischier, the top pick in the 2017 NHL Entry Draft will play in the New Jersey Devils top 6 as well, albeit with a little less talent as the Devils are still rebuilding. If he connects with Taylor Hall or Pavel Zacha consistently, he too can make an argument for 50 points or more in his rookie season. The second overall pick Nolan Patrick should fit in well with the Flyers lineup as well as a second line center.
As of now, the Vegas Golden Knights, the NHL's 31 expansion team, are expected to finish in the bottom five of the league if not the worst team overall. Tread carefully when selecting their players. Some of the safer bets on that team may be goaltender Fleury in a categories league where he would excel in save percentage. Despite the team change, he is still a good goaltender that will give Vegas a chance to win most games and he may even steal one or two. Other options are forwards James Neal and Vadim Shipachyov.
Neal had a 41 point season in Nashville last year, disappointing from his 31-goal performance in 2015-16. That being said, he is still a dynamic forward that can make things happen. Shipachyov is a new arrival to the NHL, coming over from the KHL in Russia where he was one of the best forwards. However, across the pond it is a different style of game. The centerman can either exceed in Vegas or flop completely.
ESPN ranks their players based on recent performances and news. Therefore, scroll their top 300 players article here before drafting so you can get a good feel of where the players are ranked and where they'll go in the draft. You might find someone you would never expect to be low based on a poor performance last year. Examples of players due for a rebound season are both Flyers defenseman Shayne Gostisbehere (no. 129) and Carolina defenseman Justin Faulk (no. 209). Both offensive-minded defenseman burst onto the scene but declined a little last season as one could expect since they're not taking anyone by surprise. Both players have the talent to break out of the slump and more than likely will with both of their clubs improving in the offseason.
Remember, the strategy of drafting your fantasy team depends on whether or not it is a categories scoring format or overall points format. If it is categories, you may not want to pick the best overall player on the board, but maybe someone that specializes in something like a defenseman who gets 23 minutes of ice time per night but only has around 20 points all season.
The NHL season will be filled with twists and turns like it always is. An x-factor is the amount of injuries that one team encounters that could change the fortune of their season. This is only one reason that the fantasy season will constantly shift. Therefore owners have to be ready to jump on the player riding a hot streak or drop the guy that they thought would be great (Tyler Toffoli from last year, we're looking at you). Happy drafting owners. For the full list of ESPN's top 300 players and where they're ranked, click here.