William Paterson Fall Sports Update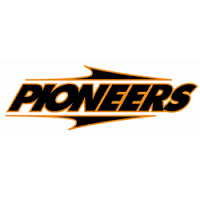 WAYNE, N.J.- With the school year being in full swing, the men's soccer team continues their impressive season.  At the same time, despite their recent struggles, the lady Pioneers soccer team has been able to string together a few nice wins. On the hard wood, the women's volleyball team remains consistent, while the struggles of the field hockey and tennis team remain prevalent.
Men's Soccer
After starting the season at an impressive 5-1, the men's soccer team continued their hot start by winning the two of their last three games.  Since starting conference play the Pioneers are 1-1 in the NJAC and now carry a 7-2 overall record. The next conference game for the Pioneers  is at Ramapo College, on September 27.
In their last three games the Pioneers have two shutout victories beating The College of New Jersey 3-0, and Brooklyn College 4-0, while losing a highly contested matchup with Rowan University 2-1. Midfielder Cameron Allen received NJAC Player of the Week honors as he continues his impressive season scoring a pair of goals in both wins.  In the victory against TCNJ, goalkeeper Kyle Quigley had five saves, while Tim Morris and Scott Altieri had five combined saves against Brooklyn College.
Women's Soccer
Following a strong start to the season, the women's soccer team has cooled off as of late, losing their first two conference games. Unfortunately, the Pioneers were only able to win one out of their last three games, both loses coming inside the NJAC, which puts their overall record at 4-4.  Their next conference game is home on September 27, against Ramapo College.
In the 3-0 victory against St. Joseph's College Long Island, the Pioneers were the benficiary of goals from Loraine Moffitt   and a pair from Corrine Bowe. While Ashley Cozzi, and Kristen Bowe both had an assist. Goalkeeper Angela Sandelli recorded two saves in the shutout victory, and was able to earn her second shutout victory of the season. The win over St. Joesph's College Long Island was Head Coach Kieth Woods 200 career win.
Women's Volleyball
Despite dropping their first three NJAC tilts games, the women's volley ball team is still sitting two games over .500 with a  7-5 overall mark.  Their three conference losses were dealt out by Kean University, Ramapo College and Rutgers Camden. Their next conference game is on September 26, where they are home to New Jersey City University.
The team's last two wins came against Brooklyn College, and College of Staten Island. In the victory against Brooklyn College, the Pioneers had 39 total kills led by Alyson Toman with 11, and Christine Griffith with 10.  In the win against College of Staten Island, the Pioneers recorded 48 total kills once again led by Griffith, with 14 kills, as she continues to add to her team leading 102 kills for the season.
Field Hockey
The lady Pioneers field hockey team continues their sluggish start as they have lost each of their last two matches, dropping their overall record to 2-6.  The lone loss suffered by the Pioneers in NJAC play was a 3-1 loss to Stockton University on September 22.  In their next NJAC matchup, the Pioneers will take on the Lions of TCNJ on September 30 at Wightman Stadium.
Despite their current four game skid, the Pioneers have shown flashes of consistent production, scoring in two out of their last three matches. In the loss to DeSales University Nicole Goitiandia scored the lone goal, while  Kerianne Brown had six saves. In the loss to Stockton, Kristen Freas-Papa scored once, while Mallory Rickerhauser had five saves.
Woman's Tennis
The woman's tennis team continues to struggle to find their footing this season, as they remain winless on the season.  The tennis team carries a 0-5 record overall and 0-4 in the NJAC. In their next bout, the Pioneers will lay host to the Kean University Cougars on September 27.In their last match against Ramapo College, William Paterson's Arrion Berry came away with a victory defeating Christine Bernardz in a singles match.