NBA 2k18 is a Slam Dunk
Mac Ireland sits down and talks NBA 2K18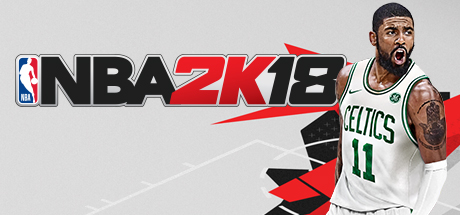 NBA 2k is back with its annual installment of the popular basketball game. After all the criticism of NBA 2k17 and the return of NBA Live coming, 2k felt the pressure to improve upon last years game more than ever. So is NBA 2k18 a slam dunk or does it drop the ball?
No matter what game mode you enjoy playing in NBA 2k, the 2018 installment offers something new for every game mode. The most basic game mode in NBA 2k18 is "Play Now" and this year 2k has given fans even more of a reason to jump into "Play Now." Besides adding 17 new classic teams, the company decided to take it one step further and include an all-time team for each of the 30 NBA franchises.
Each all-time team consists of 15 of the best players to ever suit up for that particular franchise. Have you ever wanted to use an Orlando Magic team with Shaq, Dwight Howard, Tracy McGrady, Grant Hill and Penny Hardaway? Well, now you can. And that is just one of the 30 teams!
Looking at the "MyCareer" mode, 2k stepped up their game again. This year they have incorporated all aspects of "MyCareer" into one open world called the Neighborhood. In the Neighborhood, you join your friends and participate in activities such as going to the training facility, barber shop and even the playground, as well as many others.
While the addition of the open world is amazing, there are still plenty of bugs 2k is trying to fix. One major issue so far has been deleting created characters. A patch has been released to fix the problem, but many of the early tip-off edition players (people who preordered the game to play it four days earlier) are still missing their characters. 2k has been working vigorously to fix this, but have yet to compensate everyone who experienced this issue.
Diving into the "MyTeam," fans are treated with a new game mode called "Pack and Playoffs." In "Pack and Playoffs," each team is created by opening six "MyTeam packs." Each pack consists of five random cards to choose from. Your job is to flip two cards from the pack and then choose what player or coach you would like out of the two. Once you have your coach and five players you enter a playoff bracket. There are four rounds to the playoffs and each round is played against a random online opponent who also drafted their team in the same way. In order to advance to the next round, a player must win four games. Once your run ends, you receive card rewards to use for your regular "MyTeam." Overall "MyTeam" is as good as it has ever been.
Finally, "MyLeague/MyGM "mode received an update as well. "MyGm" mode is much deeper than it has ever been and even now includes a story line. It isn't game breaking, but it adds a little bit of a backstory to who you are and why you have been chosen to be the GM of the team. A refreshing addition to a mode that could have used more depth.
Aside from the major issue of player's characters being deleted, 2k has done a good job with NBA 2k18. With any NBA game, there is room for improvement. However, it has definitely taken a step in the right direction compared to its predecessor. NBA 2k18 is out now so pick it up and ball out!