Pioneer Fall Sports Update: Soccer Starts Off Hot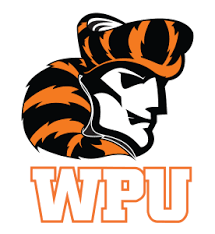 School is back in session and that means it's time for the Pioneers to once again take the field this fall. Every team has been trying to get the season off on the right foot. As NJAC play draws closer, here are how the Pioneers have started their 2017 campaigns.
Men's Soccer
The Men's soccer team is off to a hot start this season. After losing their first game, they were able to put together an impressive five game winning streak. The Pioneers are 5-1-0 outside of the NJAC, with conference play starting September 16, against The College of New Jersey.
William Paterson's offense has been lead by midfielder, Dante Petrocelli. The senior leads the team in goals scored with four and total points with 8. While Adam Kyle  has scored a trio of goals early on. Darwin Cruz, Keysean Brant-Sharp and Cameron Allen round out the leading scorers with two goals each. The Pioneers' defensive anchor, sophomore goalkeeper Kyle Quigley has 10 saves, four wins, one shutout and a save percentage of .833 this season.
Women's Soccer
The Woman's soccer team is off to a good start as well this season by winning three of their first five games.  The Pioneers dropped their first game of the year before righting the ship shortly after. NJAC play starts on September 16 for the women as well and will be having their final tune-ups over the next week.
Marisa Adleman is off to an impressive start this season by scoring six goals and 12 total points. Also, Ellie Palmer, Carla LaRocca, Kristen Bowe, Danielle Dachowski, Corrine Bowe, Adrianna Oliveira and Lorraine Moffitt have all recorded a goal scored this season. Senior Goalkeeper Angela Sandelli has recorded 24 saves and carries a save percentage of .800, with one shutout so far this season.
Women's Volleyball
The Pioneers' Volleyball team started off strong this season winning the first three games before dropping their next two. They currently carry a 4-2-0 overall record and are 0-1 in the NJAC. Their next conference game is on September 19 at home against Ramapo College.
The team's offense is lead by sophomore Alyson Toman, who has recorded 66 kills, 66.5 total points and two assists this season. Along with Toman, Kendall Caruso has played a major role in the teams success on offense by tallying an impressive 144 assists already. The Pioneers are playing efficiently because they are averaging 10.8 kills per set, 10.0 assists per set, 15.4 digs per set and 1.2 blocks per set.
The Volleyball team is just another Pioneers team that is on fire to start the 2017 season.
Field Hockey
The Field Hockey team is off to a slow start this season as they were only able to win two out of their first five games to start their season. The Pioneers carry 2-3 record overall, 0-2 at home and 2-1 away. Conference play starts on September 30, at home against The College of New Jersey.
Sophomore Shannon Super plays a key role in the Pioneers' offense since she has scored twice, recorded two assists, and is responsible for six total points. Along with Super, Carly Satter has scored twice, has one assist , and has recorded five total points. Goalkeeper Mallory Rickerhauser has made all five starts this season, and has recorded 30 saves with a 0.714 save percentage.
Women's Tennis
The Woman's Tennis team is off to a slow start to being the season by dropping their first three matches of the season. They are currently 0-3 overall and are 0-2 in the NJAC with loses coming from Stockton University, and Rutgers Camden. The Pioneers will look to turn the season around in their next conference match up against The College of New Jersey, on Sept. 16.
Key conference match ups against The College of New Jersey, Rutgers-Newark, and  Kean University will play a major role in the rest of their season.  The NJIAIAW Tournament takes place on Sept. 30 and Oct. 1.
Football
A rough start would be an understatement. The William Paterson Pioneers football team sits at 0-3. The Pioneers have been outscored 149-21 in those games. There were similar struggles last season and it appears they have carried over into 2017. WPU has kept the ball on the ground so far this season as junior running back Cashim Henry has ran for 88 total yards, averaging 5.2 yards per carry in the process.
Alongside Henry are junior Kyle Fanning and senior Kelvin White, Jr. who both have rushing  touchdowns on the year. There are also a few standouts defensively. Including leading tackler junior Charles Faulkner. Faulkner has 34 total tackles and 2.5 tackles for loss. Alongside him is sophomore Corey Anthony. The New York native has 28 total tackles on the year and an interception.