William Paterson Dedicates 9/11 Day of Service
The William Paterson community gathered in Zanfino Plaza today in remembrance of the terrorist attacks of September 11, 2001which continues to haunt millions of people across the country.
While thousands affected by the loss of family members and friends visit the memorial built at the site of the Twin Towers attack in New York, WPU staff and students have come together to celebrate the courage of first responders, volunteers and military personnel.
The Office of Veteran and Military Affairs coordinated with Campus Activities, Service and Leadership and others to supply an event of special speakers and activities such as writing thank you cards, building care packages and raising donations for the families of first responders. William Paterson's Omega Delta Sigma Chapter President Patrick Batallones delighted in the support of the community.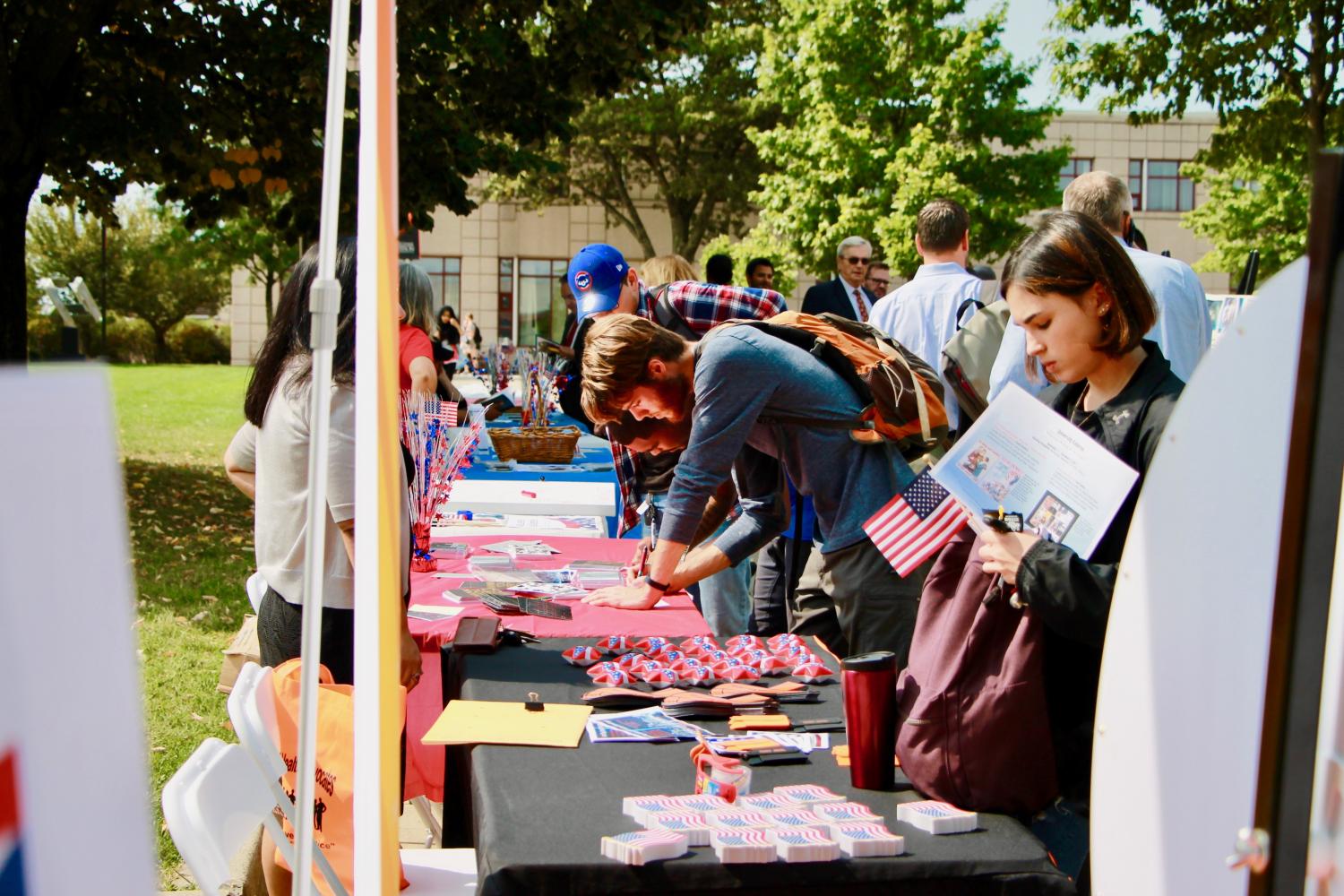 Jacob Martinez
"Look around and you see kids living freely, showing up to remember something that they probably weren't even old enough to remember," said Batallones.
The Attacks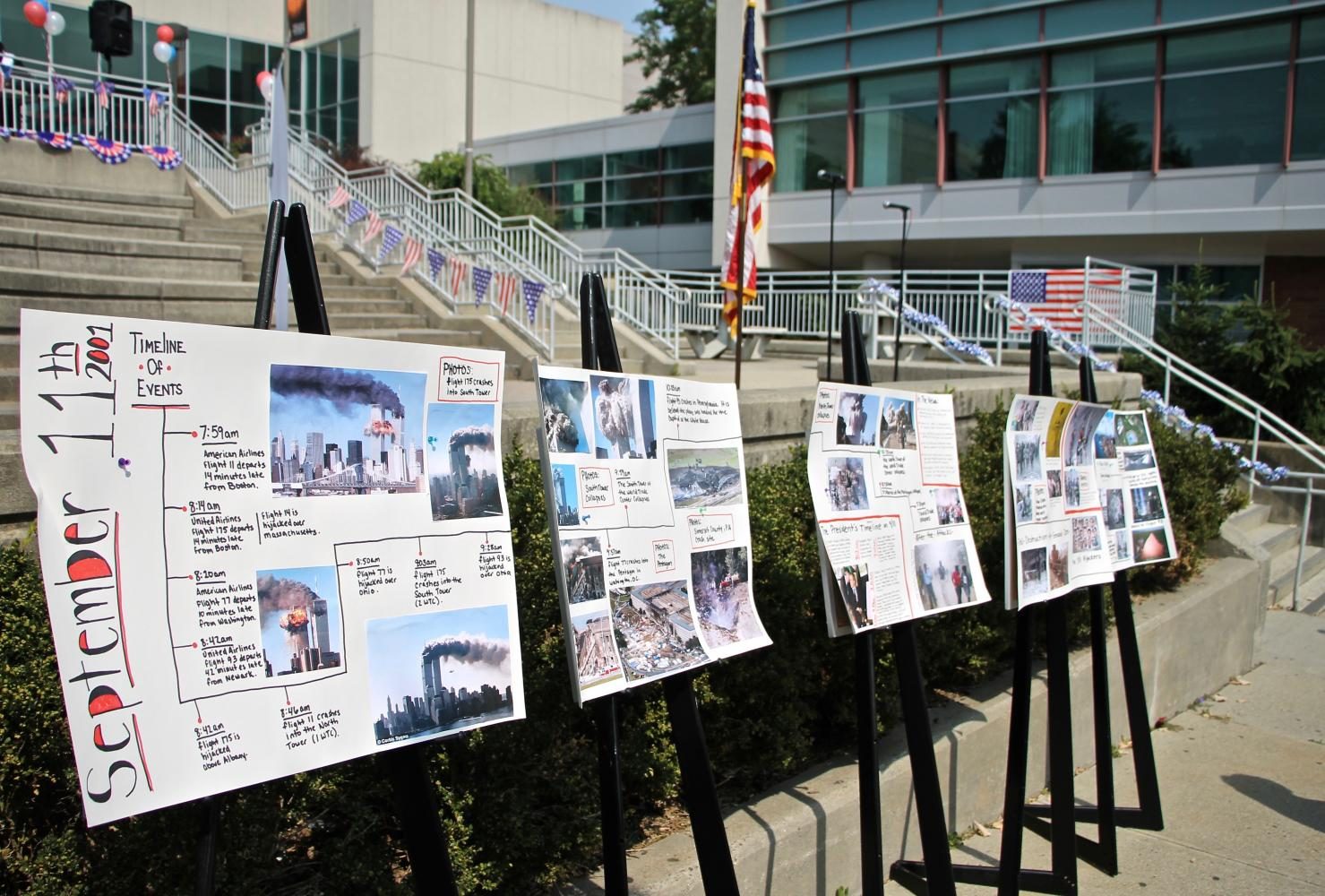 Jacob Martinez
On a warm and sunny Tuesday in September 2001, terrorists flew two commercial airplanes into the iconic World Trade Center towers. Just as people were settling into the workday, a plane flew directly into the north tower. Shortly after the initial impact, a second plane slammed into the south tower. The destruction caused by the crashes overwhelmed the integrity of the structures, and the towers collapsed into mountains of stones and bodies. Also hijacked that day were another two planes, which crashed into the Pentagon and a field in Pennsylvania.
Days before the attack, some of the terrorists involved were seen in many random locations around northern New Jersey. A report released in June 2005 identified a "New Jersey state college library" was used to purchase flights connected to 9/11. The day after the attacks, many of the computers in Cheng Library were confiscated by government investigators.
More than 2, 750 people died from the attacks on the World Trade Center, 412 of those people being first responders. However, the total death count continues to rise as many first responders continue to battle illnesses obtained from inhaling fumes and other toxins. In some cases, police officers, EMTs and construction workers have recently been diagnosed with PTSD or cancer. Despite the enormous risks involved in being a first responder, most of those in emergency response teams are proud to be a source of courage and dedication.
"9/11 is something that is going to be in our history books forever and it is good to see that people are not going to forget about this date," said Campus Police Officer Andrew Porporino.