Ed Sheeran's Divide Brings People Together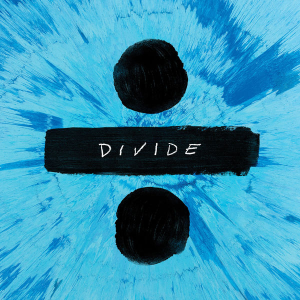 Music artist Ed Sheeran, has yet again swept away hopeless romantics, fangirls and maybe even some guys off their feet. Sheeran took a whole year off, avoiding social media and other distractions to put his focus on the music. That extra time has really paid off and "Divide" is simply a work of art.
The majority of Sheeran's listeners have been anxiously awaiting his return from the one-year hiatus where he did not release any new music. Since the first two singles off his new album, "Castle on the Hill" and "Shape of You," on January 6, they have taken over the radio waves. Before the singles came out, listeners were stuck with the previous two albums from the British singer: "Plus (stylized as +)" and "Multiply (stylized as X)." When the two singles came out, fans listened to them over and over again until the album dropped on March 3.
Sheeran dropped another song called "How Would You Feel" before his album release. The song, despite positive reviews, did not have as much success as the catchy "Shape of You." Songs like "Hearts Don't Break Around Here" and "Save Myself," are some of the slow songs. In contrast, the songs people could jam out to are the upbeat ones such as "Barcelona," "New Man" and "Bibia Be Ye Ye."
When Ed Sheeran was on the TODAY Show in early March, he told viewers and the TODAY Show cast that "this album is [called] Divide because every single song on it is very divided and eclectic; as soon as you skip a song it's completely different."
Divide is an extremely diverse album, as Sheeran stated. It's characteristics include a plethora of different styles song to song. Sheeran has slow songs to dance to, songs that are fast paced that he raps in, sad songs about love and breakup and even Irish traditional songs. Personally, traditional Irish music gets me. So when I listened to "Nancy Mulligan," I fell in love.
Nancy Mulligan is about the love story about his grandparents told from his grandfather, William Sheeran's, perspective. Ed shows his compassion by taking the time out to listen to his grandparents and creates a song based off of their pasts. If one were to see him on the street, you'd think he is an average guy not thinking about love. In contrast, he is a hopeless romantic which his fans tend to love about him.
Song 13, "Barcelona," jumps off the tracklist as well. One of the most meaningful lines in the song is, "I fell in love with the sparkle in the moonlight reflected in your beautiful eyes." He sounds like a poet who incorporates perfect imagery into his piece. One can only imagine how hard the man loves if he looks into his girlfriend's eyes and sees the sparkle. Another one of my favorite lyrics is the way he sings, "spin you around me again and again." He puts so much emphasis on those words that make you feel like you're dancing with him at that moment.
Every song Sheeran writes is beautiful and never ceases to amaze which shows as he continues to lead the Billboard Hot 100 chart. He will be starting the North American leg of his tour on June 29.