Why You Should Still be Playing Fortnite in 2022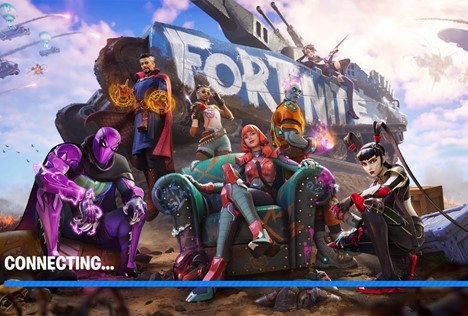 Why Fortnite? First, we have to talk about the negative stigma behind playing Fortnite. I'll tell you why I play it: It's polished; it's well put together by it's developers and well taken care of. It's easy to get the hang of. Fortnite is 100% a game for everybody. This game has the biggest player base in the world and the bigger your player base is, the more variety there is in the skill of the players. You can win many rounds easily or encounter a challenging round with more serious players. The game experience is fully free as the paid battle pass only offers cosmetic items in the game. If you don't want to spend a dime, then this game works fine as a full-fledged battle royale experience, no money down. The skins, which are different costumes your character can wear, also provide an opportunity to collect. As a collector by nature I like to hoard all the cosmetics I can by playing more. In fact, the default skins have a culture of their own among the players. Despite the reputation Fortnite has gathered that it is a game for immature children, it is a valid and engaging gaming experience which can be enjoyed by everyone.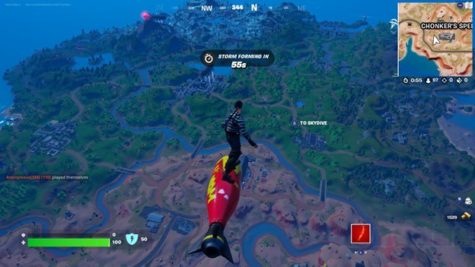 The Past Months and No Build Mode
On December 4th, 2021, Fortnite officially closed the second chapter in their canonical timeline with the flipping of the entire battle map. This soon launched Chapter 3, which we are now in the final month of the 2nd season. New mechanics were introduced including the sprinting system and the mantling system for a parkour like experience in Chapter 3. Fortnite has committed to a number of player skin collaborations in the recent past including Wu-Tang Clan, Street Fighter, and a number of Marvel characters including Spider-Man, Dr. Strange, and Moon Knight. Respected streamers and Youtubers such as MoistCritikal, Ludwig, and SMiiT7 have returned to the game in droves to experience the more serious and competitive No Build mode.
Fortnite has introduced non-building versions of all four of their basic game modes. Play with your skill only in a vanilla version of the popular game and truly see who is worthy of a competitive victory. No Build Mode and Build mode share virtually the same weapon/item pools so it's safe to say the game modes are at least parallel. The introduction of "Zero Build" mode has brought a large influx of players that were previously turned off by the original building function. Now covering a more basic version of their own game, the team at Epic Games probably hoped to further cut out their less popular competition. No Build and Build mode are essentially different games at this point considering the learning and skill that needs to be applied to be an effective builder. Many competitive players such as Ninja have returned to the game to experience No Build mode and are excited by the game once again.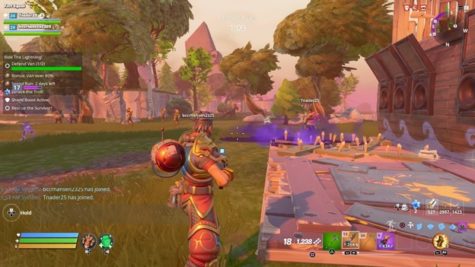 Fortnite is Three Games?
Everyone knows about the most popular version of Fortnite which is the battle royale where players fight to be the last one alive. However, Epic Games actually offers another two entirely full fledged games based on the Fortnite IP. Among your other options are Fortnite: Save The World, which is actually the original idea for Fortnite that drove it into creation. Save the World is a cooperative zombie shooter where you are tasked with various missions from the start that will have you crafting plenty of weapons and performing from a pool of heroic tasks that include saving hostages, building, and tower defense. Save the World was originally neglected due to the ongoing war for "best battle royale" but is now a full game with a lot of fun to have.
One of the big mechanics introduced here are the traps that you craft, which add a new layer to the combat that Fortnite previously offered. Craft freeze traps, spike traps, gas traps all while you gear yourself up by crafting pulse rifles, super scythes, and other weapons. You can access a variety of skins that are not available in Battle Royale mode by equipping one of your Save the World exclusive heroes. There are numerous mechanics introduced in Save the World, including schematics for weapons, traps, and other things, various lootboxes for schematics and utilities (no money down, players gain lootboxes through gameplay only), upgradeable skill trees, and branching mission paths that seem endless. Save the World is actually where you get the "Fort" in Fortnite because you operate out of your own personally named Fort base. There is a connection between Save the World and Battle Royale as you can earn BR experience through your Save the World account and even a few exclusive pickaxes. Sadly though, Save The World is not available everywhere, most notably not on the Nintendo Switch.
Creative Mode is a popular sandbox similar to Minecraft's free build mode in which you have full control over the structure and environment of your own play area. Players use their character's phone to choose from most of Fortnite's item assets from tiles to buildings to create and customize their own worlds and then share them with the rest of the community. Players will often use this for roleplay gaming, where people will take on the role of a character such as roleplaying a town or police force. This kind of gaming is common in many sandbox games all the way to Grand Theft Auto V. There are a lot of common and creative ideas that make Creative Mode what it is such as parkour Death Runs, large Player VS Player (PvP) maps, and fun games like Prop Hunt all made by the community.
Creative mode is a great leisurely way to pick up experience for your battle royale account. You are free to create whatever maps you want for PvP, team shooting, roleplaying, and more. This mode is common with young players and more extreme players, so the level of difficulty is completely random depending on what lobby you are in. Fortnite even partnered with Time to do an event for the 58th anniversary of MLK's I have a dream speech in Creative Mode in 2021. Creative mode continues to garner more attention from the developers at Epic Games, and rumor has it that they are going to be expanding the game mode for years to come.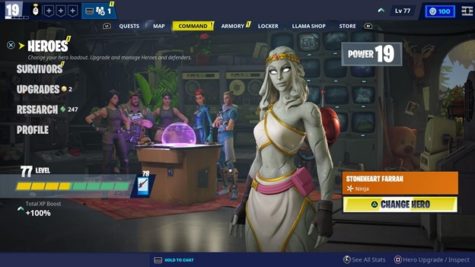 Where Does Fortnite Live in Online Gaming
There was once a time when Fortnite was at odds with another battle royale called PUBG: Battlegrounds. It was a divisive era where battle royales were fresh and people needed to decide who was going to reign supreme because in online gaming it's always a competition. Many other contenders came from the shadows such as Totally Accurate Battlegrounds, The Culling, and Fall Guys to name a few. None have been able to reach the peaks that these two titles have made for the battle royale genre, but only one game can claim the crown for this section of online gaming.
Now, until January of this year, PUBG cost $29.99 to play. Would the adult themes and graphics be enough to convince people that this was the choice over a free yet "childish" Fortnite? Well, according to sources at steamcharts.com and charlieintel.com, PUBG has an average player base of around 500,000 players while hitting an all time high of around 3 million players. Impressive numbers, but even in 2022 Fortnite has a daily average of 3 million players and hit 15 million during their Marvel Galactus event in 2020. Fortnite's statistics for average player base actually put longtime online gaming titans like DOTA 2 and Counter-Strike to shame. I've done my research on PUBG, and while I have no doubt that it is a quality game, you will find that Fortnite is the much more polished and enjoyable game.
Fortnite is officially the largest esport game ever created and shadows the likes of Overwatch, Anthem, and many others. The game is joined by over 3 million people on a daily basis and has been nominated for multiple BAFTA, Golden Joystik, and Game Awards every year since it's release.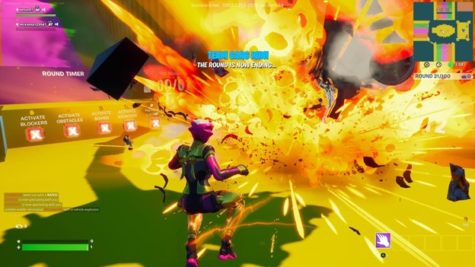 Top 5 Reasons You Should Play Fortnite
5. It's great to look at. The game is graphically well put together and even if you don't want to spend money on cosmetics, if you play enough you'll pick up enough free ones around the Holidays and other events.
4. It's not as hard to win a Battle Royale game as you might think. Yes, Fortnite like any other game has a high competitive skill ceiling, but the player base is so large that winning isn't as rare as you'd expect,.
3. If you're a Battle Pass user, the game doesn't even encourage you to come in first place more than once. The first time you usually get a free item per season, but after that the challenges included with the pass only require you to place top 10 at most.
2. When I say the game is free, I mean there is nothing stopping you from making an account and becoming Earth's #1 Fortnite player without spending a single dollar. Everyone plays the game with the same weapons, health, and miscellaneous gadgets.
1. The constant updates. This game sees more new content than any other game available and there is no end in sight.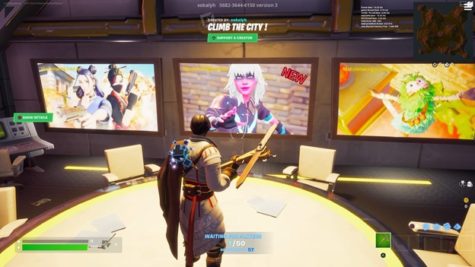 Negative Things to Consider About Fortnite
5. Skill Based Matchmaking. The skill-based matchmaking they implemented to make it so you only play games with people who are as experienced as you are reportedly does not actually work so well. People still report being matched with players who are way above their skill level.
4. Storage and WiFi. The game consistently takes up a lot of storage space wherever downloaded and the constant updates add whopping gigabytes each time. Not only requiring internet to download these necessary frequent updates, you of course need an internet connection to use any main feature of the game. As adults we are probably aware of the limitations of online gaming by now, but maybe you have a kid that doesn't get it yet.
3. Scammer heaven. This game has the largest collection of scammers especially considering the large adolescent part of the fanbase. I myself would ask, "Why would I talk to someone on Fornite in the first place? Mute." Well I also know some of you can't resist and all I can say is never listen to anyone, nothing is ever sold cheaper than from Epic Games itself.
2. Avid Player's Woe. If you are into buying cosmetics you'll be unhappy to know that the shop's daily selection of outfits, accessories, and other things is often unimpressive and repetitive. You will find people across the internet from Reddit to Twitter begging the makers of the game to just give them that outfit they missed two years ago.
1. Cross-Platform Gaming. At the end of the day there is only one superior way to play a shooter game and that is on PC. It is a matter of fact that mouse aiming is vastly superior to joystick aiming due to the speed and control differences. Fortnite online play combines action from every way to play, so, if you're not playing Fortnite on PC you're at a massive disadvantage.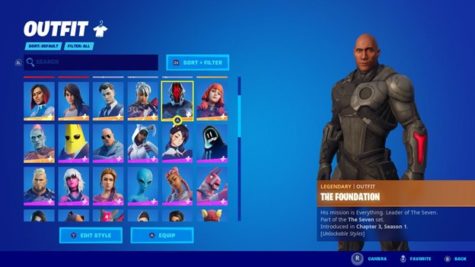 What's In It For Me?
What's in it for you is a scot-free unique experience for you and up to three of your friends. There was a time where games that were free only gave you a quarter of the content, for example ToonTown or Pirates of the Caribbean Online. Now we can not only get free games that offer full rides, but we are rewarded for supporting the creators with fun cosmetic items.
When I say that Fortnite is for everyone I don't just mean that it's free, I'm talking about the actual work that the developers have put in to make the experience unique and fun for everyone no matter their age. Fortnite is here now and is definitely going to be a subject in the history of gaming to come. That is why I believe that everyone should try to be a part of it, at least for a short while.