Club's Corner: Creative Writing Society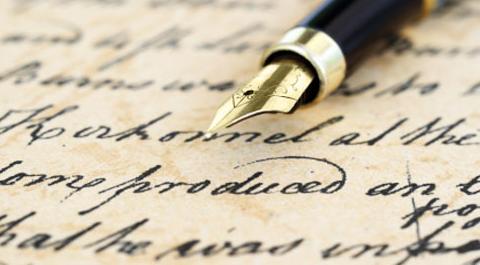 JD, Staff Writer
March 4, 2017
The Creative Writing Society is a new club that has formed on campus. It's club for writers of all sorts to come together and share their works among their peers. The Beacon was able to get in touch with the club's president, Tamia Williams.
When asked about  the goals  and significance of the club, Ms. Williams said, "I would say the goal of the club is to give writers a place to write and share their work." Williams also added that she felt there weren't many places for writers to share their work on campus.
Sharing work can be stressful and terrifying to some as they may not be sure of how strong their work it. Having an environment full of writers to share works is a perfect place for all college writers, for regardless of level, to share their pieces.
The Creative Writing Society may change the landscape for some writers at William Paterson.
"I think it will be a place for people to be creative. If you have writer's block, being around other people with the same goal as you in terms of writing could really help you improve," said Williams.
Not only would the club be a great place for fellow writers on campus to support each other and help each other grow, but people if they choose, could work to get published as well.
"I definitely want to help people get published in terms of showing them how, but I am not going push it," she said.
"Anybody. You don't have to be an English major to enjoy writing." Which means that this club is extremely inclusive. If you love to write, and you don't have anyone to share your writing with, then come on down and join up.
Williams wants this club to be all-inclusive, although it may appeal to specific majors, everyone is welcome. If writing is your hobby this could be the club for you.
Creative Writing Society meetings are held Mondays in UC171B from 4 p.m. – 6 p.m.
The Beacon's own Jon Patzan is very excited when it comes to this club and hopes to see many people involved.
Here's his thoughts on the Creative Writing Society:
All in all, I am really excited to be a part of the Creative Writing Society, and if you're interested in writing, I would say you should be too. It seems to be a friendly and inclusive place for any writer to hone their skills and improve upon themselves. Tamia seems to be an incredibly helpful person and I can only imagine the rest of the E-board would be the same.  The environment sounds fun and friendly, and I just can't wait to see how it all comes together. I hope I can see some of you there as well!