Kinesiology club hosts seminar with physical therapist Dr. Liberty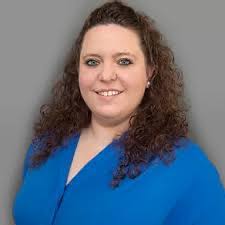 In a recent Zoom meeting, the kinesiology club hosted a seminar with Dr. Liberty, a professional physical therapist. In the meeting on Feb. 16, Dr. Liberty spoke about the physical therapist profession, how to become a physical therapist, and the rewarding feeling physical therapists feel when they help a patient. 
Dr. Liberty has been practicing physical therapy for five years, inspired by a physical therapist that helped her with her injuries when she was a Divison II college athlete. She spoke about the experience, saying "I had an amazing physical therapist and she really got me inspired in the profession and also really showed me how powerful physical therapy really is."
She claimed that she wanted to spread the word about physical therapy to others because it is a lesser known field. "That's why I really enjoy speaking about it because I'm educating, I'm advocating for my profession, I'm trying to inspire others to go into the field," she stated, "It is very fulfilling. I think that sometimes the profession of physical therapy is a little forgotten about if you haven't had a personal experience or a family experience with it."
Dr. Liberty works as a clinic manager at a private outpatient orthopedic physical therapy facility on Hamburg Turnpike named The Center of Physical Therapy, Inc.. There, she specializes with children as young as 3 months old to 18 years old. Outpatient clinics are clinics owned by physical therapists and provide care to the local community surrounding it. 
Dr. Liberty described her practice as helping her patients restore movement to their bodies and improve their overall wellbeing. "Everybody has their own creative take on how you go about treatment in physical therapy, but it really stems from regaining motion, quality of life, educating, even things as far as nutrition, posture, and ergonomics."
Dr. Liberty retraced the steps that she took to become a physical therapist. She went to physical therapist school in Massachusetts, where she lived at the time. She then went on to work under a licensed physical therapist where she observed the practice. 
She expressed the importance of observing and practicing hands on work in order to fully understand how to be a physical therapist, making it clear that just having a degree was not enough. 
Once she took the National Physical Therapy Examination, or the physical therapy board exam, she began her job as a physical therapist. Dr. Liberty stated that she has now mentored students as well and that her place of practice has a mentorship based program.
Dr. Liberty stated that the learning never stops in the physical therapy field because there are new things being discovered constantly. Dr. Liberty still attends seminars and classes to continue her learning, stating, "if you come from a place of passion and constant learning, things do start to make sense and the pieces start to come together."
However, Dr. Liberty also stated that there are different ways to become a physical therapist because there is a large amount of variety in the field. There are physical therapists that specialize in helping athletes, children that are not walking or crawling on time, post cancer patients, post injury/surgery patients, and so forth.
Dr. Liberty and her coworkers have also been working on a post COVID-19 recovery program. "We have designed a whole post COVID recovery program and that's very different, that's new for us, this is something that is barely being researched, it's so new."
Dr. Liberty discussed how sometimes treatment can be difficult when there are problems with insurance and payment. The limitations can lead to patients not being able to be helped. "You can't help everybody," she stated.
Brianna Tapia, Vice President of the Kinesiology club stated, "Dr. Liberty was very insightful and honestly gave me more of an understanding of what it takes to be a physical therapist. I had so many questions prior to this meeting and now I feel like applying to PT school will be easier."
Despite some limitations, Dr. Liberty expressed that she loves her profession because of the variety of cases she encounters and how she can directly help people lead a better life. "I love the variety, not only does it challenge me, but it makes my day so interesting," she stated, "and to see the look on a mothers face when their child takes their first steps because you helped achieve that is phenomenal."