Lovecraft Country Shows the Creative Side of Black Directors
Misha Green Creates a No. 1 HBO Series
HBO's new series "Lovecraft Country" which premiered back on August 16, 2020, HBO has been the talk of the streets among the Black community.
The show is produced by Misha Green alongside J.J. Abrams, Bill Carraro, David Knoller, Daniel Sackheim, Jordan Peele and Yann Demange. The show is in a genre of its own consisting of Horror, Sci-fi, History, Fantasy and Drama. As well as featuring magic, time travel, spirits, monsters, racism plus more; all the while taking place during the Jim Crow era.
"Lovecraft Country," is based on Matt Ruff's novel by the same name following Atticus "Tic" Sampson Freeman (Jonathan Majors) who after returning from the Korean war joins his friend Letitia (Jurnee Smollett) and uncle George (Courtney B. Vance) on a journey to search for his missing father Montrose (Michael Kenneth Williams). Despite the dangers of traveling during the injustice of living in Jim Crow America, the three struggle to survive as they also try to defeat terrifying monsters along the way while learning of dark secrets plaguing a near town.
Each episode of "Lovecraft Country" is an experience that the Black community can understand and displays some of what they have overcome in a world full of hate.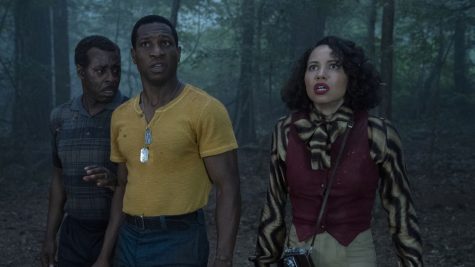 Still, some Black critics are giving the show backlash because it is a 2016 novel by white author Matt Ruff that explores the horror fiction of white author H.P. Lovecraft, a known racist and a big*t. In 1912 he wrote a poem entitled "On the Creation of N***ers." He excused lynching and intimidation because legal weapons did not fully protect them as well as believing that only pain and disaster could come from Blacks and whites uniting.
In any case, this show is a game-changer for what Black audiences are used to seeing with the novel being brought to life by the hands of Black creators.
When it comes to emotion, Blacks have been dealing with it in several manners as they honor their history filled with horror. This is a series that will make people who watch it experience many feelings from laughing, crying, being angry to recoiling in fear. It will also provide Black people something they can relate to in different ways.
Now, racism continues all around the U.S. from police brutality to white supremacy that has caused the deaths of people like Trayvon Martin, Eric Garner, Tamir Rice, Brianna Taylor and most recent George Floyd. Racial injustice is a major issue and Hollywood has the upper hand on changing the way the system reinforces these disparities.
Since the beginning, Blacks have been underrepresented and are even eschewed from telling their own stories due to white filmmakers having more control, giving Blacks little access to the creative process.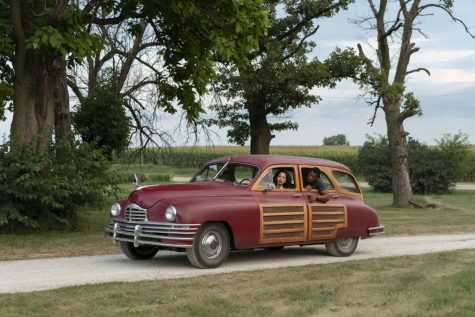 With several stories wanting and needing to be told by Black individuals, the lack of diversity in the industry makes it hard for Black writers, producers and directors to have any legitimate control.
According to a Washington Post 2015 analysis of the Academy of Motion Picture Arts and Sciences, "about 96 percent of the more than 450 members in the executives' branch are white and 87 percent are men," which shows there is a desperate need for diversity.
Hollywood's most substantial decision-makers are mainly white men, they only deal with African American movies that are about heroism such as Harriet (2019) as the current black experience or black culture doesn't catch their attention so movies like Straight Outta Compton (2015) didn't stand a chance.
An analysis conducted by UCLA's Ralph J. Bunche Center for African American Studies states that "about 87 percent of lead actors, 87 percent of directors and 92 percent of writers for the top 163 films of 2014 were white" while credits for black people in the same positions slid 4% between 2013 and 2014.
Nevertheless, the slow growth of Blacks who only make up 37% of the U.S. bought 46 percent of movie tickets in 2014, but yet are a small fraction of America's most rewarded directors, are fighting nonstop.
Day in and day out to create new projects that have real authenticity involving Black writers, producers and creators to tell a story that they know because they have the cultural experience.
Filmmaker Mario Van Peebles and actor Melvin Van Peebles are known for the groundbreaking film Sweet Sweetback's Badasssss Song (1971) that lead to the hype of Black action films known as "blaxploitation," makes it known that "you gotta make films that we want to see ourselves in."
Now, "Lovecraft Country" is just one show that has manifested the talent of a mostly all Black cast, producers, writers and directors having control of their own story. Although Blacks would need to more than triple their share in Hollywood to attain proportionate representation, the fact of the matter is "Lovecraft Country" is showing how far Blacks have come in the industry.