Beyoncé Open's Up and Announces She's Planning on Taking a Break
Queen Bey, "wants us to remember the rebelliousness and impact of a simple concept: joy," Vogue UK.
Famous American singer-songwriter, Beyoncé Knowles-Carter shocked her beehive when she announced she is taking a break from music. 
Over the years we have seen Beyoncé everywhere from her music videos, albums, movies and concerts while always playing the definition of "superwoman." 
When you sit back and think about it Beyoncé has put out so many new projects all back to back.
Just last week the superstar launched her collaboration of "Ivy Park" with Adidas, dropped her visual "Black is King" which premiered on Disney Plus along with dropping an album for the movie as well. She has given her fans album after album since she joined with her girl group, "Destiny's Child." 
During her recent "British Vogue" interview, she explained that she wants to focus on her joy. Knowles-Carter has been in the music industry for over two decades. When people sit back and think about that she has given us project after project with no breaks in between. 
"I came into the music industry at 15 years old and grew up with the world watching, and I have put out projects non-stop. I released Lemonade during the Formation world tour, gave birth to twins, performed at Coachella, directed Homecoming, went on another world tour with Jay, then directed the film Black is King, all back to back," she explained.
"It's been heavy and hectic. I've spent a lot of time focusing on building my legacy and representing my culture the best way I know how. Now, I've decided to give myself permission to focus on my joy."
Queen Bey said she has never thought about taking a break since she has joined the music industry back in her "Destiny's Child" days. On the other hand, living in a pandemic has shown her there is more to life than just singing. 
"I truly cherish this time with my family, and my new goal is to slow down and shed stressful things from my life. I came into the music industry at 15 years old and grew up with the world watching, and I have put out projects non-stop," Beyoncé told "British Vogue."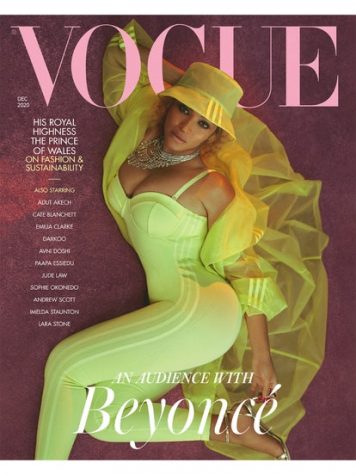 Since she has spent over two decades shaping her legacy, this is the perfect time for her to sit back and focus on her joy amidst the events of 2020 that have forced many to rethink their lives and how they spend it.  
Beyoncé also expressed she wants to focus on working with Black and African creatives. She says that after her first child, Blue Ivy, she wanted to make sure she lived in a world where she feels seen and valued.
Knowles-Carter also added after having her son, Rumi she felt as if it was important to praise our boys that way we assure they grow up with enough film, music that promotes intelligence, their history, etc. 
In the interview, Beyoncé praised the photographer, Edward Enninful who is an African American man. Beyoncé loves helping and supporting the Black community.
The recent movie she directed "Black is King" on Disney plus shows that along with her Netflix movie, "Homecoming" where she hand-picked who she wanted to be in her show from Historically Black Colleges all over the country. 
"This wonderful man … for boldly putting out beautiful activists on the cover. When will American Vogue step up and hire more Black photographers for cover shoots? We're waiting," said Queen Bey. 
All in all, although Beyoncé is taking a break from the music, she will still be remembered not only for this but her movies, involvement in her community, concerts and her brands.
This is not a goodbye from the singer but rather a "see you soon."