The Hit Reality Show "Keeping up with the Kardashians" is Coming to a Close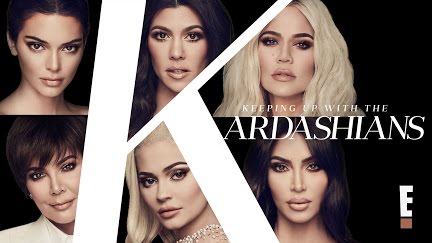 The hit reality TV show "Keeping Up with the Kardashians" is coming to an end.
In an Instagram post on September 8th, Kim Kardashian-West announced that the family has decided to end the iconic show and air its last season next year.
"After what will be 14 years, 20 seasons, hundreds of episodes and several spin-off shows, we've decided as a family to end this very special journey. We are beyond grateful to all of you who've watched us for all of these years — through the good times, the bad times, the happiness, the tears, and the many relationships and children. We'll forever cherish the wonderful memories and countless people we've met along the way," stated Kim Kardashian West.
In 2006, when the show had started airing, the public already knew who Kim Kardashian was due to her past and being an assistant to Paris Hilton. 
Today, Kim Kardashian-West is one of the biggest global celebrities in the world. Besides KUWTK the reality and social media star expanded her reach and fame from various collaborations and projects of her own. In 2014 she released her own game titled, "Kim Kardashian: Hollywood," 2017 she released a cosmetic and fragrance brand named "KKW Beauty," and in 2019 she released her very own brand of shapewear "Skims." 
Kardashian-West is also currently studying to become a criminal justice lawyer and is in the middle of her four-year law apprenticeship, with the hope of taking the bar in 2022. 
In a Vogue interview back in 2019 she said, "It's never one person who gets things done; it's always a collective of people, and I've always known my role, but I just felt like I wanted to be able to fight for people who have paid their dues to society. I just felt like the system could be so different, and I wanted to fight to fix it, and if I knew more, I could do more."
Now along with her mother, the famous momager, Kris Jenner.
Kim and Kris have turned the Kardashian-Jenner family into a global brand. From makeup lines, clothing lines, apps, movies and so much more.
Through KUWTK its viewers have witnessed and seen both the ups and downs of their lives. The reality show broadcasted the family's romantic and professional sides of their life, breakups, friendships, their children's births, weddings, the launching of many businesses as well as Caitlyn Jenner's transition.
The viewers got to see both Kendall and Kylie Jenner grow up from pre-teens into successful women. Kendall has become a top model while Kylie has her very own makeup line, "Kylie Cosmetics" as well as a skincare line, "Kylie Skin."
Through the show, Kourtney Kardashian has grown as well from her learning to find herself, love life and her family. It is also no secret that last season Kourtney stated on one of the episodes that she wanted to call it quits with the show and spend time with her children.
On Twitter she wrote, "In fact, it's the hardest and most rewarding job that I have ever had. I've decided to put my focus on my kids and my lifestyle brand, Poosh, which is all about finding YOUR healthy balance for living your best life."
Khloe Kardashian evolved on the show as well from her failed marriage to Lamar Odom and recent relationship with Tristian Thompson. Through all the tough times, Khloe remained a strong woman for her child. In 2016 along with Emma Grede she launched a clothing line named, "Good American" followed by her show, "Revenge Body with Khloe Kardashian,' in 2017.
Now we do not hear much from Rob Kardashian. He appears on the show here and there, but he seems to be doing fine and taking care of his daughter.
KUWTK was such a global success that the family even got the chance to have their very own spin-off shows as well. Such as "Kourtney and Kim Take New York," "Khloe and Lamar," "Kourtney and Kim Take Miami," "Dash Dolls," "The Life of Kylie," "I Am Cait" and so many more! It's safe to say that the Kardashian-Jenner family has done it all.
The show and the Kardashian-Jenner family will be missed.
KUWTK's new season is now on tv and their last season is set to air sometime in 2021